MetaMed Health is proud to be the first clinic in New Zealand to offer online osteopathy services to all of our clients, both in Wanaka, Queenstown and around New Zealand. This is an easy and convenient way to access healthcare and advice from our expert musculo-skeletal osteopaths, all from the comfort of your own home.
Benefits of online consultations
✅ Clarity and guidance to really understand what is going on in your body.
✅ Clear & decisive plan to lead you towards your goals.
✅ We are willing to explore different treatment strategies and unconventional methods and share this with you.
✅ We're here to guide you to reach your full health potential.
You might wonder how an online consultation works without the hands-on therapy osteo normally provides.
One of the big differences with our osteopaths is that we take the time to take a thorough history that helps us get a full picture not only of your physical, but also emotional health. We take the time to listen to your full story. This is the true holistic approach. We put all the information together, connect the dots and help navigate the best approach to getting you out of pain and back to your full potential physically and emotionally. With the growing demand for convenience and in-home services, this is the next evolution of osteopathy services.
We understand that sessions via the internet may seem counterintuitive at first. We understand that one of the main reasons you come to an osteo is for hands-on work. We love it too, but we also know we can help you with the progression through an injury with good sound advice and implement rehab for you to continue at home. We'll be like your personal coach that helps keep you on track, ensuring you're doing the right things to help your body heal. We are confident that our telehealth service can help you achieve this.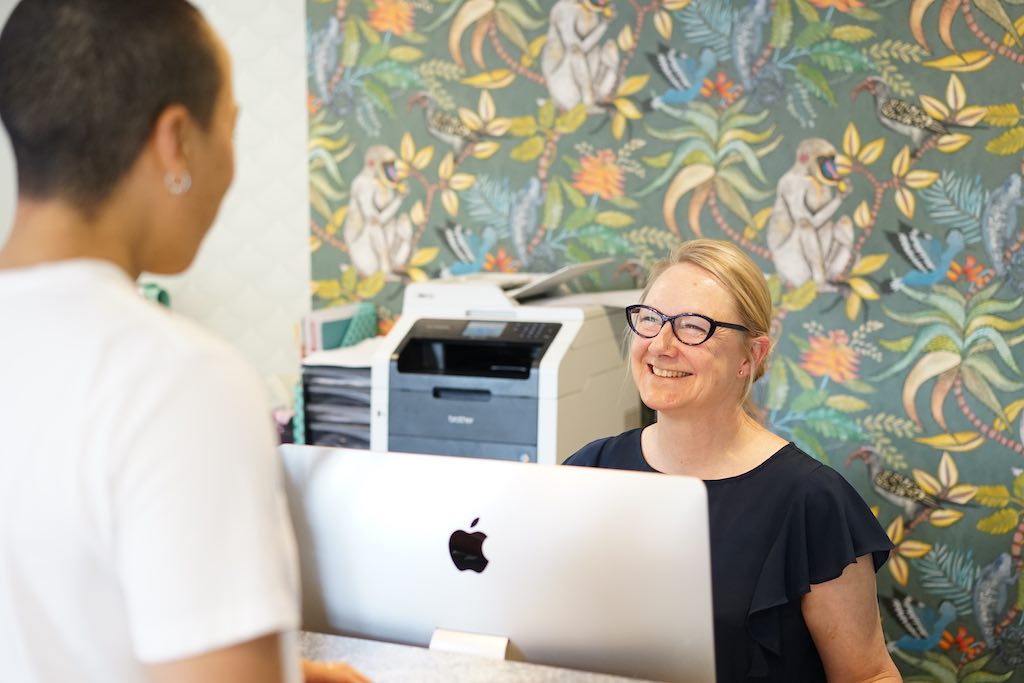 Who is this online service ideal for?
Like to save time, or don't have time to visit a clinic.
Want the convenience of expert healthcare in their own home.
Unable to attend the clinic location due to lack of transport but need sound advice.
Would like access to the best osteopaths, but live too far away from them
Would like to check-in for advice and progression on lifestyle and wellbeing
Would prefer not to have the physical touch involved in an in person session
Have an injury or circumstances that prevent them from travelling
Would like an expert second opinion on a diagnosis
Live overseas or in a rural or remote area and what to connect with your normal osteopath
What does an online osteopathy consult look like?
When you're in pain and discomfort, it's easy to reach for doctor google and get even more overwhelmed and anxious about your issue, and not sure what is the best thing to do. Do you stretch? Or do you leave it alone.
We're invested in you getting results. So we're right there with you to support you. We're great empathetic listeners and the answers or story you give us can give us so much information as to what is going on in your body. Our team of osteos are friendly, experienced and knowledgeable, you will feel comfortable from day one knowing you are in good hands.
We listen to your concerns and your issues. We guide you with specific questions to attain a full picture. Included is a thorough background medical history, family history. You may not realise, but from a detailed history and question line we're often 95% sure of what is going on in your body even before we examine you. We will then give you advice to help you at home and devise a plan which may include rehabilitation exercises.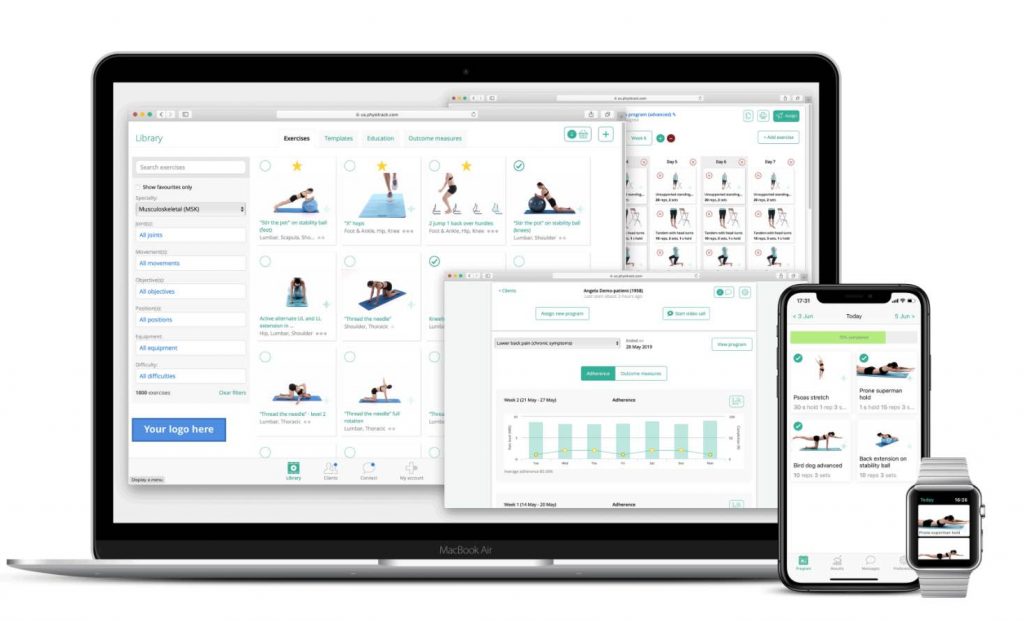 Convenient rehabilitation programming
We have the ability to create a customised rehab program that can be easily accessed on your computer, ipad, smarphone or even your smartwatch! This will help keep you on track and for us to monitor your progress. Our osteopaths are all experienced with rehabilitation- we have a mix trained in pilates, functional movement, and ex personal trainers.
Prior to your online consult our osteopath will:
Have you fill in a health screening form to learn a bit about you & ensure your specific issue is suitable for a consultation
Ensure you have the appropriate system on your device for the telehealth consultation
Once on the video consult our osteopath will find out and help to give you clarity on your condition:

Your goals (what would you ultimately like to achieve?)
What's wrong (the likely diagnosis)
Why is causing it (education into the root cause of your issue)
An individualised plan to achieve your goals
We will then provide the treatment, advice, education and rehabilitation exercises needed to get you out of pain and back to what you love doing as fast as possible.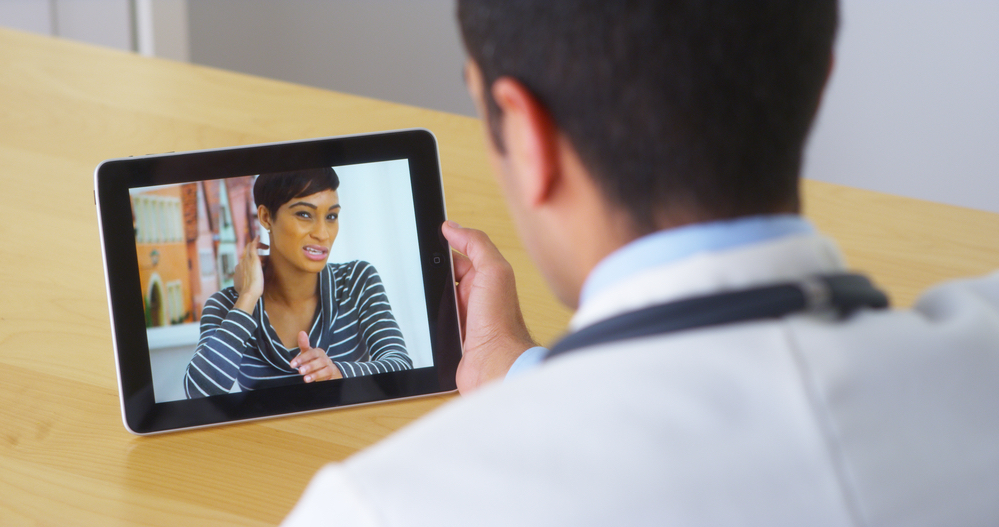 How does it work?
Your private online osteo sessions are conducted using Zoom technology. You will need a computer/laptop, ipad or a smartphone with a built-in camera or mic.
Zoom System Requirements
Good internet speed. Minimum bandwidth is 600kbps (up/down) and recommended is 1.5 Mbps (up/down). Check your Internet bandwidth using speedtest.net
We ask that you are in a quiet place with enough room to do some basic movements and exercise, and are wearing clothes that allow you to perform this as you would normally at your osteo session. There is more information below in our FAQs.
Zoom can be downloaded for free at this link – https://zoom.us/download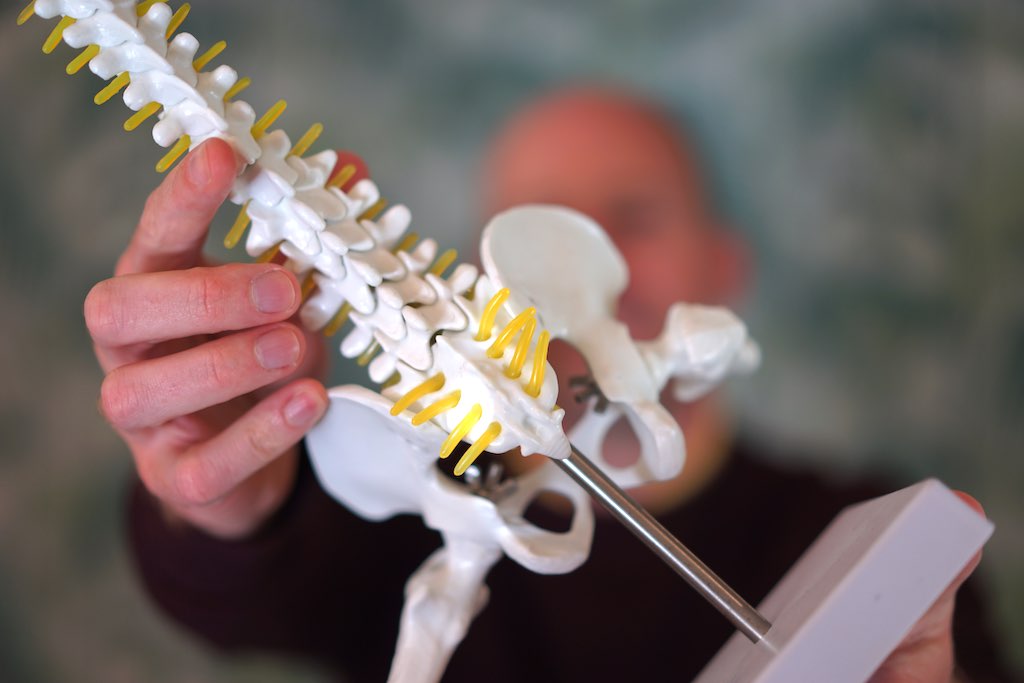 What injuries can be helped with an online osteopath consultation?
Knee pain – osteoarthritis, tendon pain, bursitis and post surgical rehab
Shoulder pain – bursitis, rotator cuff tears and impingement
Lower back pain – disc bulges, muscle spasm and sciatic nerve issues
Neck pain – disc herniation, cervical spondylosis, cervical pain
Hip pain – hip bursitis (trochanteric bursitis), hip flexor pain and hip arthritis
Pre and post-surgery rehab including keep your body moving whilst waiting for surgery
Chronic pain
Muscle weakness
Rehabilitation programs are an essential part of successful osteopathy management plans. One of our main roles is to get you more independent and slowly back into your usual activity. This can be done very effectively with online programming, with our large range of exercises online.

Osteopathy and chronic pain
In long term chronic pain there can be brain changes. When we treat chronic pain there is a lot of education and advice so you can really understand what is going on in your body. There is a lot of research into chronic pain that puts a strong focus on education to improve outcomes. It's important that your mind feels safe and that you start to trust your body to behave the way it ideally wants to.

When you've lived with chronic pain for a long time it takes consistent action to change habits, it can be a slow process but a very rewarding one if you stick to a plan.

Why use MetaMed Health?
Our team of experienced practitioners have a holistic approach. They are skilled at biomechanic and structural assessments and are able to decipher a lot of information from your description. Between us we have seen tens of thousands of patients and continue to support one another with cases. You'll have your consultation with one practitioner, but support from our whole team and their variety of skills and experience.

We are also trained in pathology meaning that we are able to decipher if your condition may need further referral to a GP or specialist. In the case of specialists we work with a network of trusted practitioners and can organise the referral for you.

If you require x-ray or ultrasound imaging this can also be organised with your treating practitioner.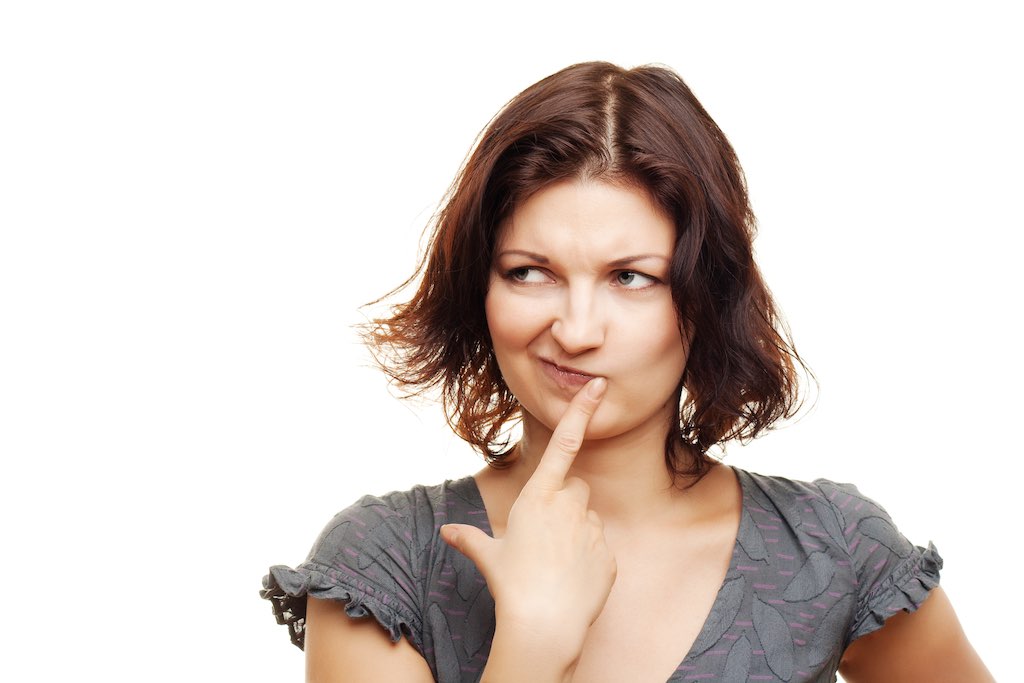 Frequently Asked Questions:
Can I claim ACC?
At this stage ACC have not approved online telehealth consults for osteo. However with the rapidly changing climate we will keep you updated if they change their mind. We would love it if they did!

What does a session cost?
An online osteopathy consult at MetaMed Health is:
Private
$130 for an hour initial
$105 for a 45 minute repeat appointment
$75 for a 30 minute repeat appointment
$50 for a 15 minute repeat appointment

ACC
$105 for an hour initial
$85 for a 45 minute repeat appointment
$55 for a 30 minute repeat appointment
$30 for a 15 minute repeat appointment

How do we have an appointment online?
Sessions are performed using Zoom on your computer or tablet is best but a good smartphone also works.

Zoom is a free app. You don't need to download it however it can be helpful.
First you will need to Book your appointment online HERE.

You will receive an email link just before your appointment. Please check your spam folder just in case.

You will receive an invitation with a URL that looks like this https://zoom.us/j/2507095384

Please click on the link and follow the prompts. Ie. click join with video.

If it is your first time joining with Zoom you may need to allow access to your camera. Please allow this so that you can speak face-to-face with your practitioner.

How do I pay for my online osteopathy consultation?
We require payment prior to your consultation. You will receive an email with bank transfer details or you will be sent the correct link to pay using a debit or credit card. Or if you want to be organised you can head to https://metamed.store/online-consults and select the correct appointment type. Please let us know if you have done this in advance by e-mailing your practitioner.
Coronavirus (COVID-19)
The World Health Organisation has declared the coronavirus (COVID-19) a pandemic requiring a global coordinated effort.
As the Coronavirus (COVID-19) pandemic continues to evolve, we anticipate an increase in the demand for online osteopathy services to maintain your well being whilst protecting you from the possible risk of infection through community transmission. We will be increasing our scope of telehealth osteopathy services to ensure we can meet this demand and continue to serve our community.
As valued clients, your health and wellbeing, and that of our team are our highest priority. If you would have any more questions during this period of uncertainty, you can contact us on (03) 443 2628 or (03) 451 1342