These are two questions we get asked a lot and the answer depends on a few things, making it difficult to answer. Anna Burgess, Osteopath at Metamed will explain some known truths to help you make an informed decision on which is best suited for you.
The Truth About Osteopaths and Physiotherapists
The best practitioner is the one that suits your needs
No two practitioners, whether an osteopath or a physio will approach a problem the same way. There are often many routes to the desired destination. Sometimes the practitioner's route will resonate with you and sometimes it won't. So it's important to find a physio/osteopath that fits well with you, your beliefs and your goals. 
There are good and bad practitioners
Just like in any profession, there are good and there are bad practitioners. The key is to find a practitioner that is passionate, is continually learning, uses their time well and supports you to achieve your goal/s.
Know your strengths and your limitations.
Here at Metamed, we work closely with local physios and often refer to each other when we feel another profession will benefit you more. We work hard to nurture this relationship and remove the competition. In Queenstown and Wanaka, we are lucky to have physios that specialise in areas such as concussion, hand therapy, cancer rehab, vocal physio and the pelvic floor (to name a few) that we often refer our patients to. 
What are the key differences? 
Osteopathy and Physiotherapy are very similar concepts. Both are manual therapies that treat musculoskeletal problems. 'Musculoskeletal' refers to muscles, tendons, ligaments, bones, and fascia. Both undertake years of training in anatomy, physiology and pathology.
The level of "Continued Professional Development" required to maintain registration means the skills learned after university continue to blur the lines between Osteo and Physio. Osteopaths will become personal trainers, exercise and movement coaches or specialise in functional movement. Physiotherapists will train in specialised joint manipulations ('clicks') and holistic, body-wide approaches. 
The biggest difference is the philosophy behind the treatment and why we choose the treatment approach we provide. 
Osteopathy
Views the whole body as a unit, which is why when you come in for elbow pain, we might end up treating your shoulder and pelvis. To do this, osteopaths study biomechanics, have a deep understanding of anatomy and consider lifestyle factors that may be contributing. There are four osteopathic principles: 
The body works as a single unit of mind, body and spirit. Which means everything is connected and needs to be considered. 
The body has an innate self-healing capacity – the immune system is pretty incredible we think! Given the chance, with the right encouragement, most injuries will heal. This is what Osteopaths specialise in. 
Structure and function are inter-related and require balance. For instance, if you're all strength and no mobility/flexibility, movement patterns will change, load will be placed on structures it shouldn't and injury will occur. 
Prescribed treatment should consider all of these things, and be based on the body's self-healing mechanism, structure and function. 
Physiotherapy
Closely aligned with the medical model of health. The focus is more on the problem area presented and treatment of that area. The Physiotherapy profession prides itself on remaining current with scientific research and works closely with hospitals and medical centres.
Physiotherapists are taught to follow treatment protocols and provide rehabilitative exercise-based treatment. A physiotherapy session may be a lot less 'hands-on' than an Osteopathy treatment; instead, the focus is a rehabilitative exercise-based treatment that aims to build you back up to your best after injury. 
Frequently Asked Questions
What techniques or approaches do Osteopaths use but Physiotherapist do not?
There are a lot of techniques that cross over between Osteopaths and Physiotherapists. However, Osteopaths and Chiropractors are the only practitioners allowed to manipulate (click) the top joint in the spine. Unless they have done specific training, a lot of Physios won't manipulate joints at all. 
Is Osteopathy better than Physiotherapy?
Despite the differences in philosophy, the aim of both treatments is to help relieve your pain. Both are manual therapies that offer a lot of the same techniques. It all comes down to how they are applied and what works best with your body. For example; some people hate being massaged or having their joints clicked, others never do their exercises or rehab. It all depends on you and your relationship with the practitioner.
Do Osteopaths do massage?
Yes, osteopaths offer massage treatments. There are many different approaches to massage, Osteopaths are taught inhibition, cross-fibre, longitudinal and balanced ligamentous tension release, to name a few. Osteopaths have 'borrowed' many techniques from other professions, at times modifying them or their application to work within our philosophy. However, a good osteopath clinic will have developed a close working relationship with a massage therapist and refer to them as required. 
Is osteopathy good for back pain?
Osteopathy is great for back pain However, osteopaths treat more than just back pain. Any injury, ache or pain – try an Osteopath and see if they can help. 

Can an osteopath help with nerve pain?
Yes, but this depends on the cause. Nerve pain from compressions – such as a herniated disc, carpal tunnel or thoracic outlet syndrome can be helped greatly from osteopathy treatment. 
Are both treatments good for pain?
Both Osteopathy and Physiotherapy aim to help relieve your pain. 
What conditions does an osteopath work on?
Osteopaths can help with any/all musculoskeletal issues. Any injuries (shoulder, knee, hip, back etc), muscle pain, swelling, headaches, digestive issues, jaw clicking/pain, osteoarthritis, rehab post-injury, tendon issues such as tennis elbow or patellofemoral pain, breathing mechanics, pregnancy-related pain.
Can Osteopaths process ACC like Physios?
Yes! Ther's no need to visit your GP or Physio as osteopaths can process ACC. If you have hurt yourself, osteopaths can lodge an ACC claim. Osteopaths have the same access to specialist appointments and x-ray/ultrasound referrals as physiotherapists. 
The only difference is that Osteopaths get 16 treatments subsidised under ACC, while Physiotherapists get unlimited treatments.
Most people don't realise that one ACC claim can be used with different practitioners, including Acupuncturists, Chiropractors, Osteopaths and Physiotherapists.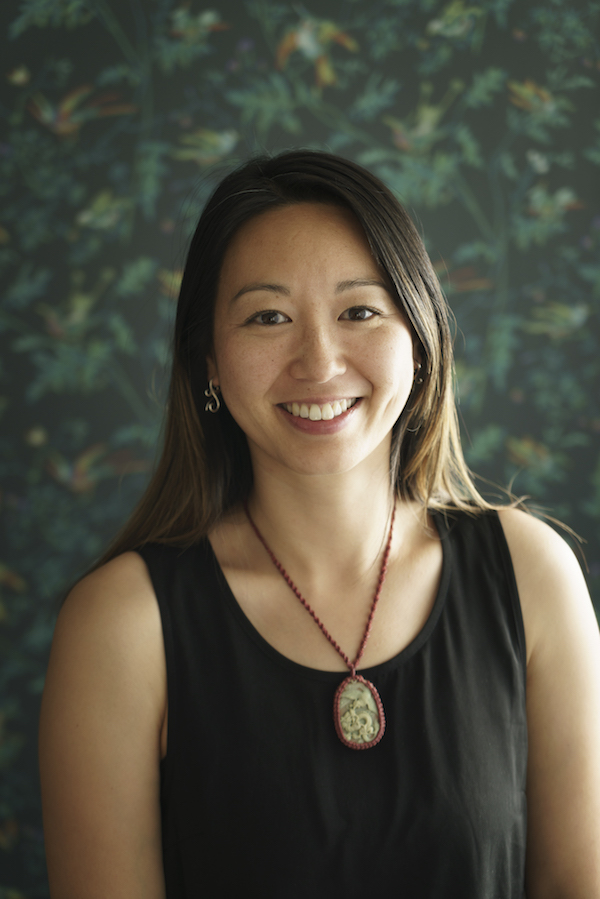 Osteopath, Herbalist, Western Acupuncturist & Psychosomatic Therapist.
Jin is an intuitive therapist with 12 years of clinical experience. Her passion is the mind-body connection and how our physical body is a manifestation of our emotional state. She loves to get to the root of people's issues by delving deeper.
Jin's areas of special interest are frozen shoulder, jaw pain, sacro-iliac joint pain and pregnancy related issues.
Favourite technique: Jin uses a variety of treatment modalities but her favourite for getting results is dry needling and psychosomatic therapy.