There are two common types of tendon injuries, tears/ruptures and overuse injuries known as tendinopathy. Tendinopathy is an umbrella term that encompasses a variety of reasons for tendon irritation. Research is being carried out on the best approach to treating tendinopathies, with new and improved treatment criteria being published all the time.

What is tendinopathy?
Tendinopathy (tendon injuries) occur when the tendon (the fibrous connective tissue that attaches your muscles to your bones) is unable to maintain the load being placed on it. It was originally believed that this caused inflammation. But we now know this isn't the case. Instead, the tendon swells with oedema (clear fluid) and the nice, tidy, uniform collagen fibres in the tendon become 'irregular' causing failed attempts at healing.
Tendons are tough cookies. They can maintain tension for long periods and require much less oxygen that muscles. However, this also means they are frustratingly slow to heal, which means those with tendinopathy get frustrated. Why are they STILL not better?

What causes it?
The main risk factors are
1.     Sudden change in activity, particularly those that require a load to be placed on the tendon (running, jumping, walking).
2.     Compression on the tendon – think: pressure on your Achilles from shoes or falling on your knee and impacting your patella tendon.
3. Predisposition due to systemic factors such as high cholesterol, smoking, age.
4.     Predisposition due to biomechanics such as poor muscle capacity/contraction or misalignment. 

Symptoms
Symptoms will vary depending on the location, but in general, the tendon will be tender to touch, for example, an aggravated Achilles tendon will be painful when pinched, this is a sign of injury or irritation. Pain levels will increase with exercise, repetitive movements or increased use/load.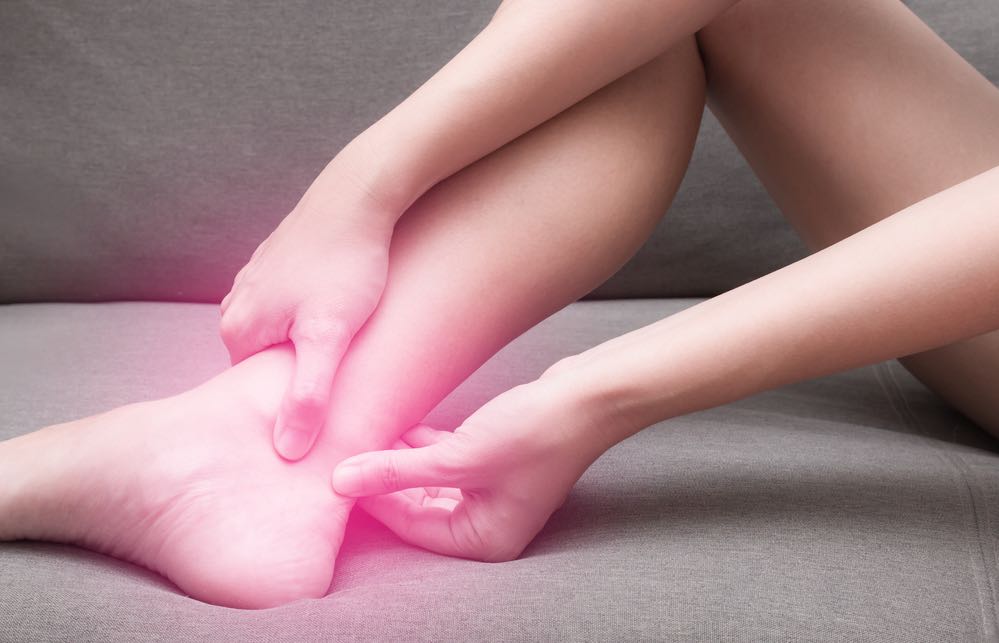 Types of tendinopathy
Stage 1 – Reactive: sudden increase in load or direct impact can cause the tendon to swell, thicken and become stiff – a natural protective response to reduce the stress being placed on the tendon. This is a relatively short-term stage and the best time to act as the structure of the tendon is intact and can return to normal. However, people commonly try to 'push through the pain' during this stage and don't adapt their activity enough to allow sufficient healing. So we move on to stage 2.

Stage 2 – Dysrepair: occurs when the load is not decreased and the tendon has not returned to normal. The structure of the tendon begins to change, collagen separate and becomes disorganised, a sign of failed healing. However, during this stage it is still possible to heal the tendon and return to full strength

Stage 3 – Degenerative: The tendon has had multiple failed healing attempts and changes to the structure are irreversible. The tendon will be thickened and may have nodular, hard sections. This usually occurs in those that have continued to stress/load the tendon and older individuals with on-going tendon issues. The tendon is stiff and weak, predisposing to rupture as it has less capacity to adapt to the loads placed upon it.

Commonly affected areas
Shoulder
Rotator cuff and biceps tendons commonly cause pain in the front and side of the shoulder. The rotator cuff is made up of four different muscles, but one muscle is affected more frequently than others – the supraspinatus muscle. Tendinopathy of the supraspinatus muscle will cause pain and weakness when lifting your arm overhead, increased pain when sleeping and pain may travel down to your forearm/wrist/top of the hand. The biceps muscle often follows on from supraspinatus tendinopathy or if there is damage to the rotator cuff muscles. However, it can happen in isolation if there is repetitive heavy lifting. As such, the pain will intensify when lifting heavy objects.
In both cases, there may be an increase in popping and clicking of the shoulder joint due to increased fluid and swelling in the area.

Elbow
Technically known as medial epicondylitis (golfers elbow) or lateral epicondylitis (tennis elbow). It involves the tendons from your forearm muscles and where they attach at the inner or outer elbow. Despite the name, it is infrequently caused by golf or tennis! Commonly seen in sports/jobs that involve repetitive twisting of the wrist, computer use, vibration or heavy lifting. Symptoms include tenderness over the tendon, reduced grip strength, pain may radiate into the wrist and hand, painful resisted wrist extension/flexion.

Wrist
A common wrist tendon issue is De Quervain's. De Quervain's tenosynovitis is a little different from the other examples here as it involves the tendons of two small muscles in the forearm; the tendons are housed in a sheath that can get inflamed, preventing smooth gliding of the tendons as the muscles contract or the wrist bends. However, the cause is the same; repetitive use of the thumb with a sideways movement of the wrist. Overloading these tendons causes them to swell, reducing the space in the sheath, leading to pain and stiffness.
Hip
The gluteus muscles are a group of three muscles that make up your buttocks. Gluteal tendinopathy causes pain in the side of the hip and is common in runners and inactive people. Pain here can be caused and aggravated by sleeping on your side, sitting with legs crossed and running with a gait that crosses the midline on contact. Gluteal tendinopathy pain will increase slowly over time and will be accompanied by stiffness, however, range-of-motion should not be decreased.

Knee
The patellar tendon attaches your quadriceps to your knee cap and down to your shin bone. Patellar tendinopathy usually occurs in younger athletes (15-30yrs) who repetitively load the tendon through jumping, suddenly stopping or changing of direction. Sports such as basketball, tennis and football commonly cause patellar tendinopathy. The pain will be felt in the front of the knee, commonly below the kneecap.

Ankle – Achilles
Achilles tendinopathy can happen in two places, 1) where the tendon joins to the ankle, or 2) where the tendon turns to muscle (called the musculotendinous junction or MTJ). Achilles tendinopathy is hallmarked with morning pain that slowly gets better the more you walk around. This is because the tendon has to perform to full range of motion with basic movements such as standing and walking, stretching and irritating the tissue. Swelling will be minimal – however the affected tendon will be thicker in diameter and may have a painful nodule compared to the unaffected side.
Tendinopathy treatment
While the location of tendon injuries is variable, the approach to treatment is the same:
Offload: Give the tendon a period of rest. Spend time stretching other muscles around it, but not the affected muscle/tendon. For example; rotator cuff tendinopathy could involve stretching the chest muscles (pec major/minor) and back muscles (latissimus dorsi) to encourage optimum shoulder positioning and movement.
Gradually load: Eccentric exercises have proven results in helping the tendon to remodel and increase tolerance and strength. Eccentric exercises involve the muscle lengthening while contracting – eg: bicep curl in reverse. Progressing to weight/multidirectional/fast-twitch muscle fibre training. Your practitioner can help guide you with exercises for your specific injury.
Movement/biomechanics: Changing the way we move works on the root cause of the problem and can help prevent recurrent injuries. For example, a runner's gait can have a big impact on how much the Achilles tendon is loaded.
Manual therapy: Most importantly, an osteopath/physio can help guide you in the above approach to treatment. They can also provide you with some relief from pain and promote tissue healing through massage techniques and acupuncture – helping you to achieve your goals and get back to doing what you love.
Other: Shock-wave therapy, laser therapy, platelet-rich plasma or corticosteroid injections – these modalities are all used in the treatment of tendinopathy with varying results. Your practitioner can explain them all and help refer if needed.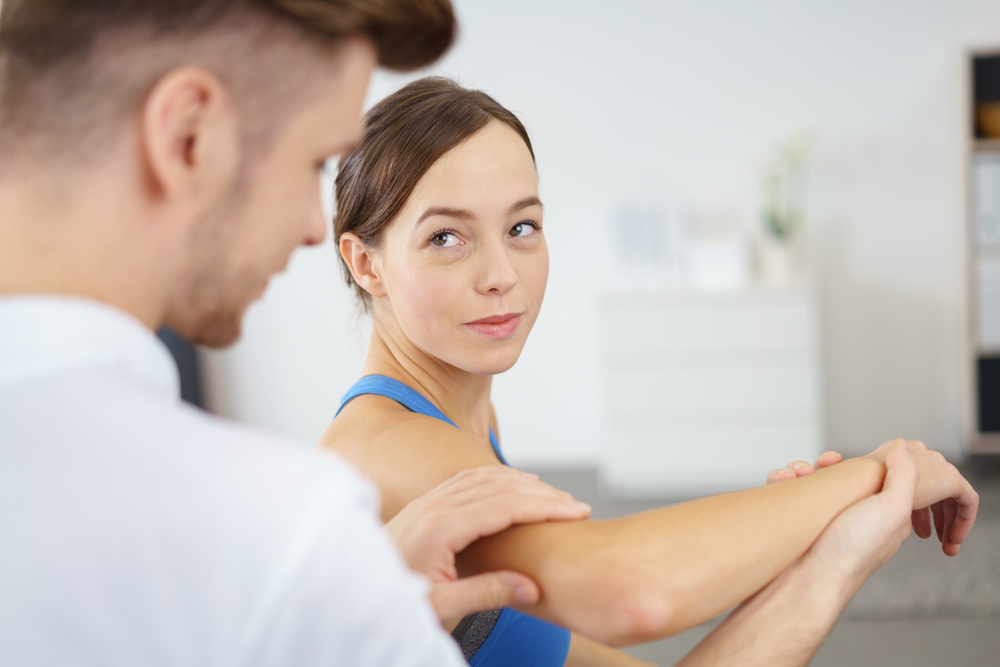 Summary
While we don't know everything about tendinopathy treatments, here are some undeniable truths that every patient needs to keep in mind:
· Rest alone is not the answer. It may settle and reduce the pain in the interim but returning to activity is often painful again. This is because rest does nothing to increase tendon load tolerance.
· Tendinopathy is not considered to have a classic inflammation response. That being said, research has found that ibuprofen is helpful in the early stages to assist in tissue repair.
· Those with a predisposition to tendinopathy may find that even a subtle change will cause a flare-up, which will then take a long time to heal.
· Reducing the load initially to settle the pain is important. A short-term reduction in the aggravating movement/compression is required.
· Research has found that the best treatment for tendinopathy is exercise. Sorry people, but if you want to get better you will need to do the exercises you practitioner gives you. A lot. For longer than a week. Tendons need to be loaded slowly and progressively to increase their tolerance to load. In most cases, a tendon will continue to be painful and repetitively flare up if this crucial stage is missed.
· Similarly, tendinopathies rarely heal with passive treatments alone. By this I mean, just getting osteopathic treatments/injections/shockwave therapy/acupuncture will not fix your issue. In fact, multiple injections have been found to disrupt the healing process!
· Everyone is different. Everyone moves differently, places different strains on their body, has different predispositions, tolerates pain differently. Therefore, exercise needs to be individualised.
· As per our blog post on imaging: the diagnosis on imaging is not equal to the pain you feel. Some people have tears, tendinopathy, calcifications and are asymptomatic. For this reason, treatment focuses on your improving pain levels and function rather than sending you off for repetitive imaging to check on tissue healing.
· Most importantly, remember – Tendons heal slowly. They respond very slowly to exercise and you need to have patience. It may be tempting to resort to the 'quick fix' of an injection or surgery, but in reality, there is no easy way out. Put the time and effort in and you will feel better eventually.
References
(J. L. Cook, Rio, Purdam, & Docking, 2016; J. Cook & Purdam, 2012; Coombes, Bisset, & Vicenzino, 2010)
Cook, J. L., Rio, E., Purdam, C. R., & Docking, S. I. (2016). Revisiting the continuum model of tendon pathology: what is its merit in clinical practice and research? British Journal of Sports Medicine, 50(19), 1187–1191. https://doi.org/10.1136/bjsports-2015-095422
Cook, J., & Purdam, C. (2012). Is compressive load a factor in the development of tendinopathy? British Journal of Sports Medicine, 46(3), 163–168. https://doi.org/10.1136/bjsports-2011-090414
Coombes, B. K., Bisset, L., & Vicenzino, B. (2010). Efficacy and safety of corticosteroid injections and other injections for management of tendinopathy : a systematic review of randomised controlled trials. The Lancet, 376(9754), 1751–1767. https://doi.org/10.1016/S0140-6736(10)61160-9
Gattie, E., Cleland, J., & Snodgrass, S. (2017). The Effectiveness of Trigger Point Dry Needling for Musculoskeletal Conditions by Physical Therapists: A Systematic Review and Meta-analysis. Journal Of Orthopaedic & Sports Physical Therapy, 47(3), 133-149. doi: 10.2519/jospt.2017.7096
Liao, C., Xie, G., Tsauo, J., Chen, H., & Liou, T. (2018). Efficacy of extracorporeal shock wave therapy for knee tendinopathies and other soft tissue disorders: a meta-analysis of randomized controlled trials. BMC Musculoskeletal Disorders, 19(1). doi: 10.1186/s12891-018-2204-6
Miller, L., Parrish, W., Roides, B., & Bhattacharyya, S. (2017). Efficacy of platelet-rich plasma injections for symptomatic tendinopathy: Systematic review and meta-analysis of randomised injection-controlled trials. BMJ Open Sport & Exercise Medicine, 3(1), e000237. doi: 10.1136/bmjsem-2017-000237
Tumilty, S., Munn, J., McDonough, S., Hurley, D., Basford, J., & Baxter, G. (2010). Low Level Laser Treatment of Tendinopathy: A Systematic Review with Meta-analysis. Photomedicine And Laser Surgery, 28(1), 3-16. doi: 10.1089/pho.2008.2470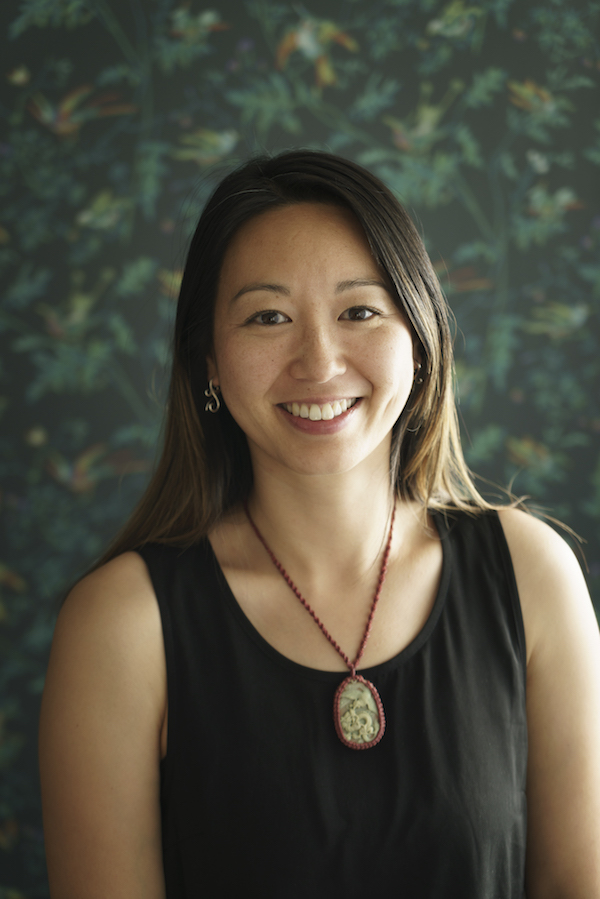 Osteopath, Herbalist, Western Acupuncturist & Psychosomatic Therapist.
Jin is an intuitive therapist with 12 years of clinical experience. Her passion is the mind-body connection and how our physical body is a manifestation of our emotional state. She loves to get to the root of people's issues by delving deeper.
Jin's areas of special interest are frozen shoulder, jaw pain, sacro-iliac joint pain and pregnancy related issues.
Favourite technique: Jin uses a variety of treatment modalities but her favourite for getting results is dry needling and psychosomatic therapy.