Latest Blog Updates
Loading...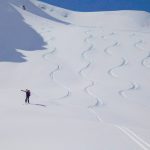 Ski season is here and it's time to work on those turns. Skiing is a great opportunity to enjoy the beautiful Wanaka and Queenstown mountain air and get some … [Read More...]
QUEENSTOWN clinic opening 1st July 2018
ACC accredited providers
Or call (03) 451 1342 to make your appointment now or to ask any questions.
MetaMed is about providing an intuitive and unique approach to treatment integrating a variety of therapies for a balanced perspective of your health. Each patient is respected as an individual and an impeccable level of care is taken over the course of treatment. We have a strong focus on educating and increasing awareness of the body and mind allowing you to take responsibility and action to change. Dedicated to help you achieve results we strive to find the best treatment whether it be within the clinic or collaborating with other practitioners. Our goal is to guide you to reach your full health potential.