Wise & Well Wanaka
We're so pleased to bring you our first Wise & Well event in Wanaka. This event has been created by Emma Ferris from The Butterfly Effect and Jin Ong from MetaMed. This event is a collaboration of Wanaka's local practitioners and coaches sharing what they're passionate about, and how small changes can make a big impact in your life. Due to overwhelming demand we've changed locations so that we can accommodate more people. We don't know when we'll get a crew of practitioners like this together again!
WHEN: Wednesday 13th Septmeber
WHERE:**New Venue** The Lake Wanaka Centre 89 Ardmore Street, Wanaka
TIME: 7-9PM
This is a FREE event. Bring your friends and spread the word. We're looking forward to seeing you on the night!
Register your place at:
https://www.eventfinda.co.nz/2017/wise-well/wanaka
Speakers for the night:
Emma Ferris
Wellness Architect; Breathing Physiotherapist
'How Stress causes Pain'
Emma Ferris is the Physiotherapist and brains behind The Big Exhale online breathing course. Her mission is to teach the world to breathe. Emma's passion comes from her own life experiences and working to find solutions to her patient's problem. Simple, practical and science based ways to help manage stress.
Jin Ong
Osteopath, Herbalist; Psychosomatic Therapist
'The Art of Listening to your Body'
Jin Ong is an Osteopath with a strong interest in the mind-body connection and how our past and current emotional experiences can impact our physical health, manifesting as pain, injury and disease. Her aim is to create awareness, inspire change, and realise your full health potential.
Nikki Potts
 Naturopath, Herbalists & Nutritionist
'Hormonal Health'
Nikki Potts is a clinical and functional Naturopath with a background in personal training and nutrition. She has a passion for rebalancing hormones and assisting with fertility issues. She delves deep into the inner workings of your body with a holistic investigative approach and treats naturally to help you feel amazing and healthy.
Merryn Johnston
Endurance Coach
'A Few Small Ingredients to make the Impossible Possible'
Merryn Johnston has experienced life as a pro-athlete and teacher. She now gets her kick out of helping others achieve their physical feats no matter how big or small. She firmly believes in the power of setting goals, whilst encouraging a balance between all aspects of life.
Lisa Carnie
Pelvic Floor Physiotherapist
'Why didn't Anyone Tell me this Before?!'
Lisa Carnie has a passion for all things pelvic floor. She works with both men and women with incontinence, childbirth trauma, pregnancy, pre-post gynaecological and prostate surgery. Her mission is to normalise talk around pelvic floor dysfunction and create awareness that effective treatment is available.
Dr. Mark Edmond
General Practitioner
'How to Wear your Genes'
Dr. Mark Edmond is a local GP who has represented NZ at the Olympics in bobsled. He treats a broad range of issues sub-specialising in fatigue disorders, minor surgery, relationships, working with athletes and injuries. He has a particular interest in evidence-based natural medicine as well as an interest in the science behind nutrient dense food
We look forward to seeing you on the night. Remember to register at https://www.eventfinda.co.nz/2017/wise-well/wanaka spaces are limited.
Recordings of talks available
We record new talks from each event please follow the link to the Wise & Well website to watch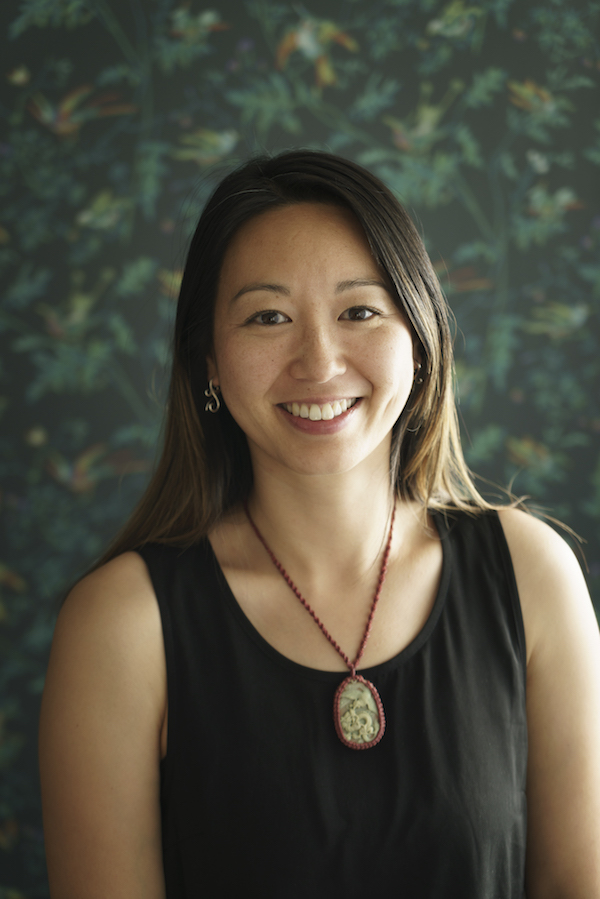 Osteopath, Herbalist, Western Acupuncturist & Psychosomatic Therapist.
Jin is an intuitive therapist with 12 years of clinical experience. Her passion is the mind-body connection and how our physical body is a manifestation of our emotional state. She loves to get to the root of people's issues by delving deeper.
Jin's areas of special interest are frozen shoulder, jaw pain, sacro-iliac joint pain and pregnancy related issues.
Favourite technique: Jin uses a variety of treatment modalities but her favourite for getting results is dry needling and psychosomatic therapy.