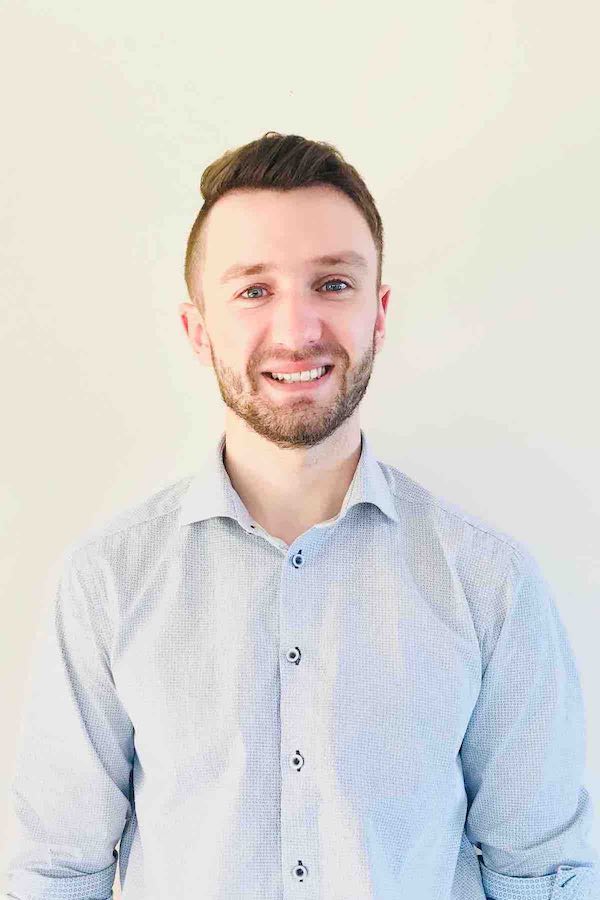 Osteopath & Sports Nutritionist
Jamie is a UK trained Osteopath who has been working in New Zealand for the past three years. Before this, he worked in his hometown in Devon, England where he initially encountered Osteopathy after navigating his recovery from a multitude of rugby injuries. After a successful return to health, Jamie saw an opportunity to learn more about his own injuries and help others by becoming an Osteopath himself.
He graduated from Oxford Brookes University with a Bachelors of Osteopathy (Hons) whilst also studying Sports Nutrition, and has since trained with the Neuro-Orthopaedic Institute to better understand the complexities of long-term pain and 'the brain and pain'. His clinical interests are broad and part of his initial draw to Queenstown was seeing the variety of injuries which occur here. He does have a special interest in chronic pain, and longstanding complaints which may have been left unresolved and finds it incredibly fulfilling to help patients who have thought they would live with their pain forever – often by digging a little deeper to uncover the root cause.
Jamie has overcome his own shoulder rotator cuff injury and also credits Osteopathy with vastly improving several chronic problems he has had since birth. Nowadays there isn't much that can stop him from heading up the mountain and he finds the best way to unwind is by chasing adrenaline.

Areas of interest: shoulder injuries – rotator cuff and labral issues, chronic pain, arthritic neck pain, mountain biking injuries.
Availability
Jamie treats at our Queenstown clinic.

Monday – 9.00 am – 7.00 pm
Tuesday – 8.00 am – 6.00 pm
Wednesday – 8.00 am – 5.00 pm
Thursday – 10 am – 8.00 pm

Click here to BOOK ONLINE

Contact Jamie via email jamie@metamed.co.nz

Qualifications
Bachelor of Osteopathy (Honors)
Sports Nutrition
Professional Associations
Osteopathic Council New Zealand (OCNZ)
General Osteopathic Council (GOsC)
ACC accredited provider
And if you're still interested…
Avid skier/snowboarder and mountain biker
Played rugby for 15 years
Has worked with professional athletes from different backgrounds: football, rugby, martial arts, mountain biking, ice hockey and dance.