Osteopath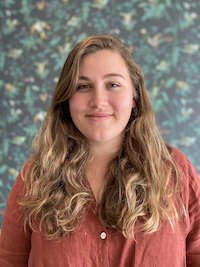 Franca is a passionate osteopath, who firmly believes in finding the source of your pain or dysfunction rather than treating the symptoms. She looks at the entire body including your joints, muscles, organs and nervous system. As well as a structural osteopath who uses firm mobilisation techniques, Franca also utilises more gentle treatment. Franca has completed a large variety of postgraduate courses both during her studies and afterward, and aims to have a broad approach, using and mixing many different techniques for optimal results

Franca saw osteopaths from her childhood onwards, having received treatment for recurring ear infections, multiple horse riding and car accidents, and whiplash with concussion. Having realised that osteopathy helped her more than anything else, she decided that she wanted to help others in the same way.

Franca has a special interest in paediatric osteopathy, and enjoys treating children anywhere from infancy to young adulthood. As well as this, she takes joy in helping women through their pregnancies, as well as postpartum pain and dysfunction. She also likes aiding with latching and feeding issues. Additionally, she particularly enjoys treating neck dysfunction, whiplash, jaw pain, digestive complaints such as reflux, and headaches and concussion.
Availability
Franca is available for appointments at Wanaka clinic:
Monday, Tuesday & Wednesday
Click here to BOOK ONLINE
Franca can be contacted by email at [email protected]

Qualifications
Bachelor Applied Science (Human Biology)
Masters of Osteopathy

Professional Associations
OCNZ (Osteopathic Council New Zealand)
ONZ (Osteopaths New Zealand)
ACC accredited provider

If You're Still Interested
Franca was born in Switzerland and moved to New Zealand when she was five, where she grew up on Waiheke Island.
Being Swiss, Franca started skiing at 3 years old and snowboarding at 7. Growing up, she visited Switzerland every second year and Wanaka every other year, where she fell in love with the town.
Franca has enjoyed playing music, including the piano-accordion, saxophone and guitar.
Whilst in Whangarei, Franca has been learning how to surf – if nosediving counts as surfing. She's looking forward to giving wakeboarding a go next since there aren't many waves around Wanaka!