MetaMed is an osteopathy and chiropractic clinic located in Central Otago. MetaMed's main clinic locations, one in central Wanaka and another in Frankton, Queenstown, sees patients from Wanaka, Queenstown, Cromwell, and Alexandra.
We have a great team of practitioners, all of whom are multi-skilled with additional qualifications to compliment their osteopathy or chiropractic treatment. The benefit to you is more options during your treatment.
MetaMed's practitioners have a direct approach to treatment that aims to get to the root cause of your issue. Our treatments include:
soft tissue massage
myofascial work
dry needling, cupping
joint manipulation & cracking
exercise rehabilitation
herbal medicine
Treatments are tailored to your individual needs. Having a team means we can collaborate on ideas and complement each other on more complex cases. We also refer to a trusted network of practitioners, external to the clinic, to assist you on your journey to health.
Osteopaths and chiropractors treat a range of musculoskeletal complaints including headaches, migraines, neck and back pain, disc injuries, pregnancy-related issues, babies and children, joint issues (osteoarthritis) and injuries affecting the shoulder, tennis and golfer's elbow, hips, knees and ankle sprains. Nothing is too challenging and our team's wide range of skills and interests means we can match you with the right practitioner.
WANAKA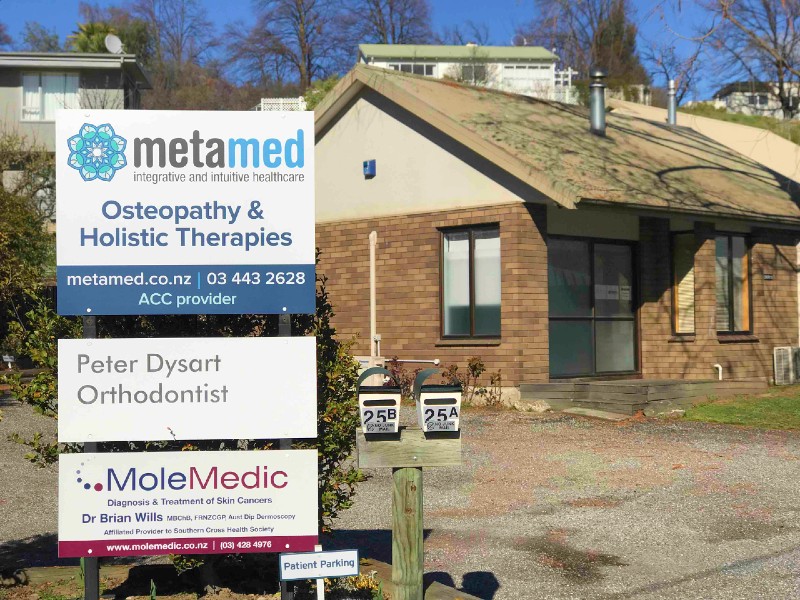 Our Wanaka clinic has a team of five osteopaths, some with postgraduate western medical acupuncture qualifications for dry needling or trigger point needling (great for releasing stubborn muscle tension and cramps). Western Medical Acupuncture techniques can also be used to dampen and quieten down pain signals. If you've found you don't respond to just hands-on work acupuncture can be a great option to use during treatment.
We also have osteopaths with additional pilates and functional movement training for your rehabilitation needs & herbal medicine. Just give us a call to work out which practitioner you're best to see.
You'll find our Wanaka clinic just on the edge of town on Russell Street, next door to the Flying Kiwi Backpackers. Wanaka locals might remember the old medical centre. We have plenty of onsite and street parking.
QUEENSTOWN
At our Queenstown clinic, we have an osteopath, holistic chiropractor and musculoskeletal therapist / somatic body worker. Our team is strong on osteopathy but we have a wonderful chiropractor who understands osteopathic principles and a somatic body worker for the deeper emotional work. Our chiropractor is skilled in dry needling treatment and also treats babies and children. Our osteopath loves to fix arthritic necks and shoulder injuries but can treat other musculoskeletal complaints.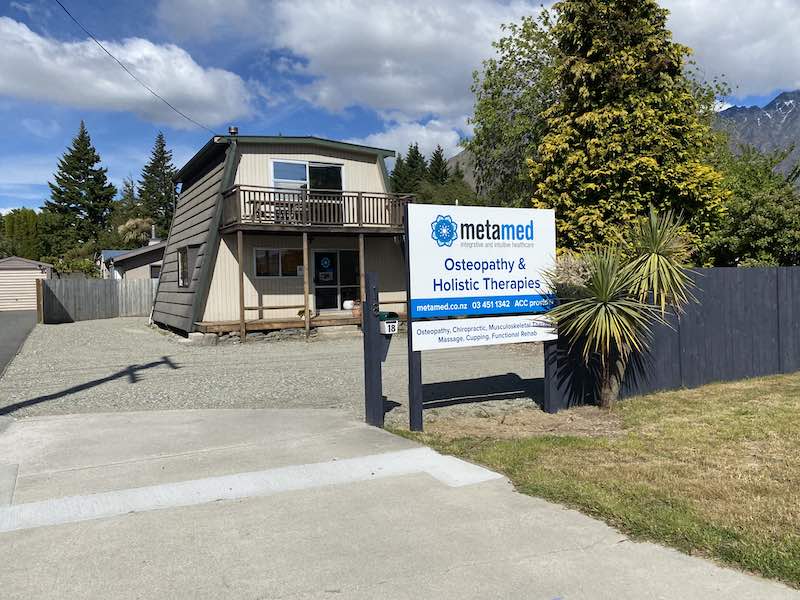 Both our clinics have a wonderful support team to help you on the phone or in person. Feel free to drop in or give us a call to find out more about how osteopathy or chiropractic can help restore your health and live to your full potential.