Did you know that many headaches can present like a migraine? There is quite a difference between a headache and a migraine and we want to teach you what they are. Contrary to popular belief, a migraine is not simply a severe headache. It's a neurological and vascular condition. The social and economic impact of migraines makes it a major concern for governments, insurance companies, and employers. Migraine is one of the most common and debilitating illnesses. According to the Journal of Pain Research, migraines affect almost 1 in 5 people. Learn how Osteopaths use hands-on manual techniques to relieve tension and migraines for many people.
Who Is Affected?
Most common in the 25 to 55 age range, it also affects children where it's often undiagnosed. Females experience migraines at a higher rate than males. The effects can be devastating to sufferers. Depression, anxiety, sleep problems, and dependence on medication are common results of regular migraine episodes.
The good news is, Osteopathy treatment can effectively treat headaches presenting as migraines and if you do suffer true migraines treatment may still be effective in reducing the intensity and / or frequency of your migraines. Often a change is felt within the 1 – 3 treatments. Read on to learn more about headaches versus migraines.
What is a Migraine and How is it Different From a Headache?
There are subtle differences between headaches and migraines see if you can identify which ones you are experiencing.
Migraines
Migraines can last for days. Sensitivity to light and noise is a common symptom of migraines. The pain is generally felt on one side of the head, it can sometimes feel as if the face is perfectly divided in half. Sufferers often feel the sensation of their heartbeat pulsating in their heads.
Physical activity may increase the pain and migraines can induce nausea and vomiting in sufferers.
There are four typical stages of a migraine:
Prodrome – symptoms or changes experienced a day or two before a migraine. Symptoms include changes in bowel habits such as constipation and diarrhea, irritability, restlessness, sleepiness, and food cravings.
Aura – typically last anywhere between 10-30 minutes. Usually visual symptoms but can also be motor or sensory. Visual symptoms can be 'sparkly' vision, flashes, floaters, double vision, loss of peripheral vision/tunnel vision. Others may feel tingling or sensory changes in different parts of their body including numbness, prickling that may affect arm, leg or the face, or transient muscle weakness or speech difficulties.
Migraine – Can last hours to days. This is the symptoms of intense headache type sensations (stabbing, pounding, aching etc…) that usually leave people unable to function. They may experience photophobia- inability to be in the light, auditory sensitivity- difficulty with noises, nausea and vomiting.
Postdrome – this can last for days after a migraine and may be experienced as feeling where the 'headache' was, feeling drained and washed out.
Not all four stages are identified by migraine sufferers but many will experience an 'aura' before the onset of migraine. They often use this as a warning to use medication before it gets too severe or that they need to go home and rest. Migraines can also be worsened in females by hormonal changes.
Some migraines can be severe and unresponsive to over the counter medications. If you have tried Osteopathy treatment, supplements and over the counter medications unsuccessfully your doctor can investigate further and prescribe migraine prophylaxis/prevention and treatment medication.
Headaches
Headaches are the result of tension in the neck or head. The pain is moderate and won't impact on your daily life in the same way as a migraine headache will. Tight muscles in the shoulders, neck and jaw can become so tight that they start to refer pain causing the headache. In some cases, the pain can be so intense that it can present like a migraine including nausea and vomiting.
Types of Headaches: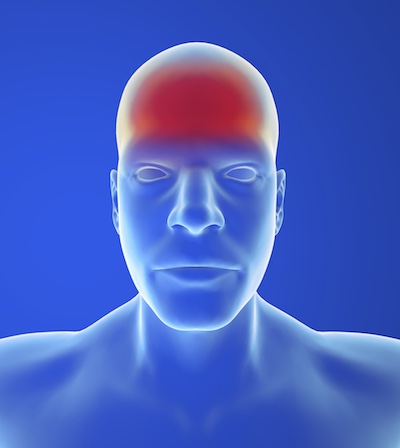 Tension: Dull aching sensation at the back of your neck, shoulders and scalp. Pain typcially occurs at the same time each day and aggravated by stress, relieved by alcohol.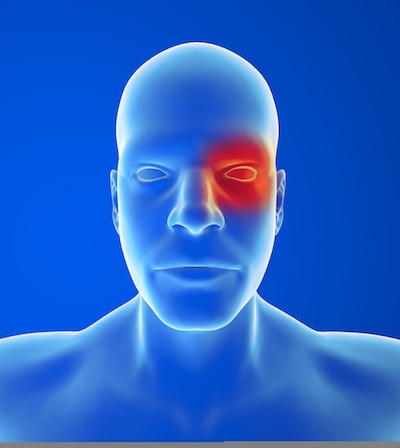 Cluster: Sharp piercing pain usually one-sided and behind the eye. Can have associated symptoms of nasal congestion, tearing of the eye, flushing or sweats on the affected side. Cluster headaches often come in regular bursts lasting 15 minutes to 3 hours. Usually occur at the same time each day. These types of headaches are more common in men.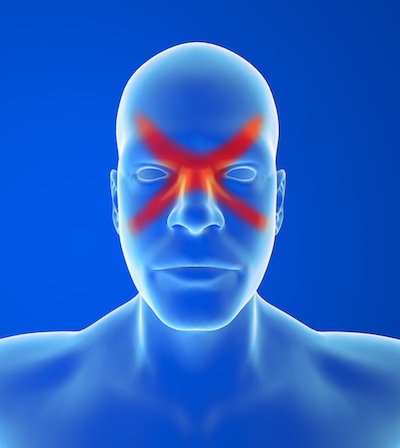 Sinus headaches: can be caused by congestion or infection of your sinuses. Pain and swelling can be experienced at the front of your cheeks by your nose where your maxillary sinuses are located, or pain between and above your brow where your frontal sinuses are located.
Where is your headache coming from?
Base of the skull/suboccipital headache suboccipital muscle tension will typically give the heavy feeling at the back of the neck, if tight enough will radiate over the top of the head into the forehead and sometimes behind the eye
Retro-orbital/behind the eye headaches– when you feel like someone is inside your skull stabbing you with a knife. You hold your hand over your eye or press under your brow the relieve the pain. These can be caused by a combination of neck muscle tension, and typically the sternocleidomastoid and scalene muscles at the front of the neck.
Sharp and shooting pain that catches you when you turn your neck. There is a nerve called the greater occipital nerve that sits under the base of the skull. Sometimes muscle tension or irritation can cause irritability of the nerve. Turning the head into certain positions can aggravate it causing the sharp shooting pain.
Hormonal headaches- typically cyclical or monthly and occur at the same time of your cycle. This can be ovulation, the week before your period or one week after.
Dental pain- can cause sinus-like headaches in the cheek and temple region. Headaches are also common after dental work when your mouth has been open for a prolonged period of time (Temporomandibular joint TMJ pain) such as with orthodontic work, filling or crown work, root canals. Dental pain from wisdom teeth is also a common cause of headaches.
Eye strain- straining to focus can overwork muscles controlling your eyes causing tension in pain. Often looking at a computer screen for long periods can lead to issues with your vision. Other symptoms of eye strain can be a sore neck and shoulders, watering eyes, blurry vision and difficulty concentrating. Eye strain can be made worse by stress and fatigue. We recommend you see an optometrist to have your eyes checked to see if it is the cause of your headaches.
What Causes a Migraine?
Both migraines and headaches can be triggered by stress. The list of causes of pain in the head and neck is extensive. But these are the most common ones:
Head or neck trauma
Muscle tension
Nervousness & anxiety
Irritated nerves
Hormonal changes
Depression
How Osteopathy Helps Migraine Pain?
Many people are concerned with the regular use of medication for pain. The potential side effects of migraine drugs are why complementary therapies are experiencing a rise in popularity.
Osteopaths use a holistic approach to treating pain. Headaches can have more than one cause so it's important to treat each one. Physical and psychological issues trigger pain symptoms so it's important to eliminate or treat all potential contributing factors. Osteopaths take into consideration all facets and help you to increase your awareness of aggravating factors so that you can make appropriate changes.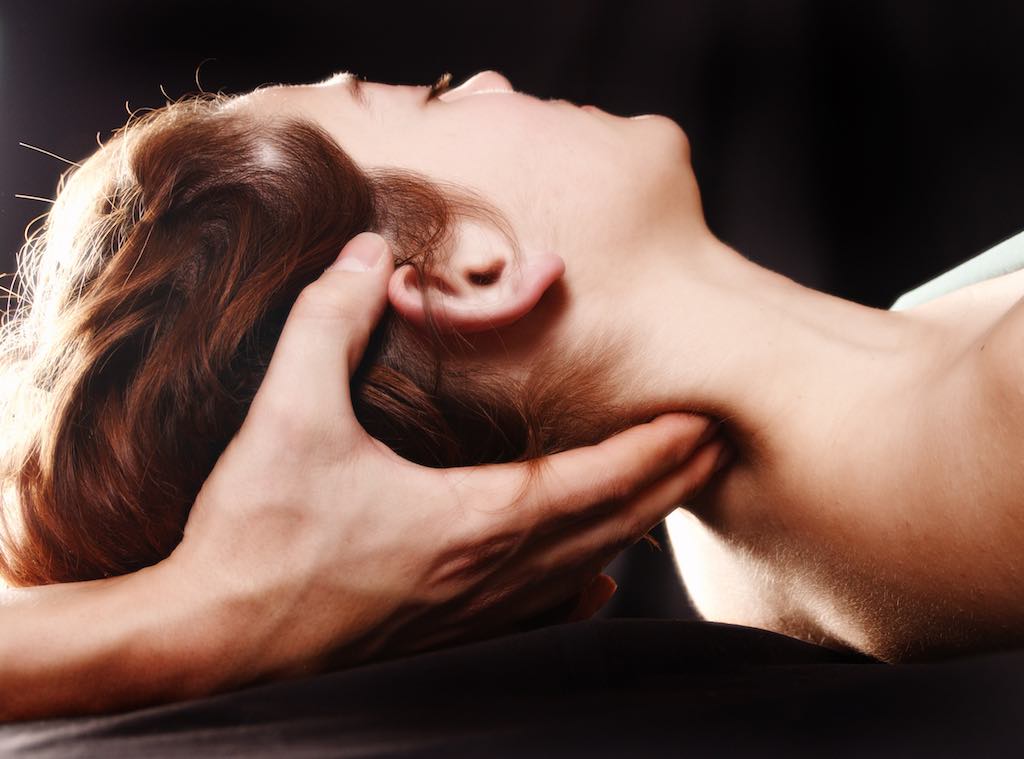 How Does an Osteopath Treat Migraines?
Osteopaths use hands-on manual techniques to relieve tension. Improving the natural range of motion of a joint, and relaxing muscles are effective in relieving pain and improving blood flow.
Myofascial release techniques involve techniques that break up the knots in muscles that may be contributing to your headaches and migraines.
Muscle release soft tissue massage will help to correct imbalances in the body caused by the work environment, injury, and bad posture.
Manipulative therapies that help to mobilise joints from gentle articulation and stretching of joints and ligaments to more specific joint manipulations where you hear an audible release or 'crack' from the joint
Cranial treatment a gentle treatment which is sometimes used in combination with the above direct treatment modalities. Often involves gentle contact with the head or sacrum (tailbone). Select Osteopaths at our clinic provide this treatment see Our Team for more information.
Postural and exercise education Your posture can keep the cycle of muscle tension going. To break the cycle you will often be taught how your posture can change and exercises will help support better use of your muscles.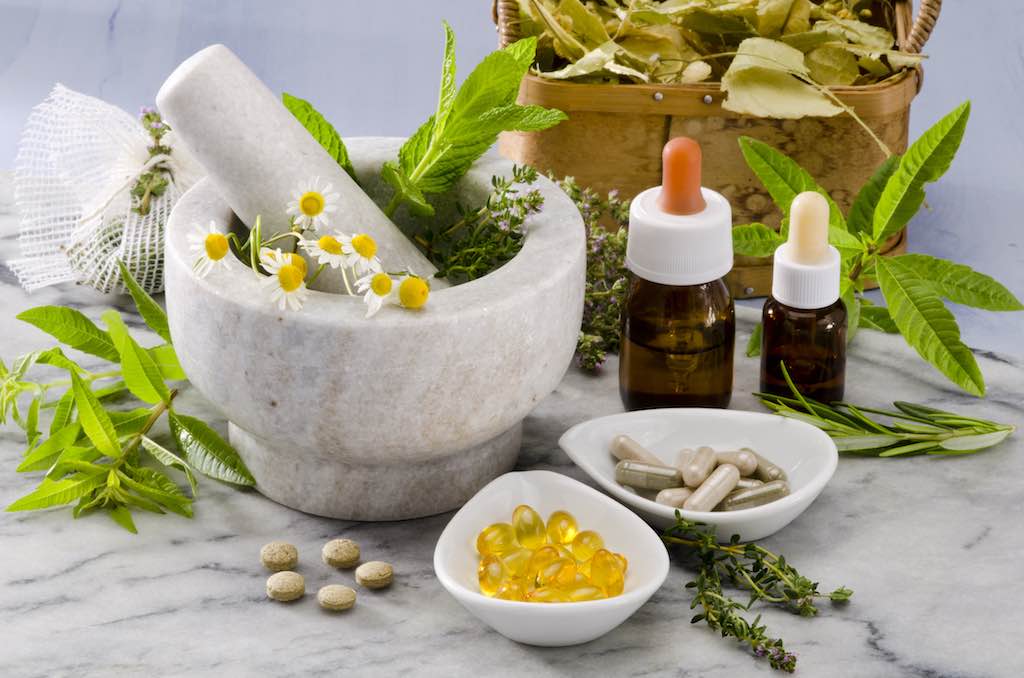 Natural Remedies for Migraines.
Supplements are usually recommended to support manual therapy. Often significant changes occur with treatment so we treat first. Supplements may be introduced if required to help regulate or normalize other contributing factors for longer term relief. If you are on any other prescription or herbal medication it is best you consult a Naturopath or herbalist for advice.
Magnesium: A good quality magnesium citrate of magnesium diglycinate can help relieve nervous and muscle tension and induce relaxation. It can also help with cramps and a soothing night sleep. 300 mg – 600 mg of magnesium one hour before bed is recommended.
Feverfew: Feverfew is a herb traditionally used as a prophylaxis for migraines. A daily dose of 25 mg – 30 mg is recommended and often comes in tablet form. But can be available in liquid form and prescribed with a combination of other herbs to help alleviate your symptoms. It is recommended you consult a Naturopath or herbalist.
Vitex: Vitex is great at helping to normalize female hormones especially after coming off the pill. It acts on the pituitary gland to normalize progesterone production, a calming hormone. 1000mg daily in the morning. Allow 3 – 6 months for changes to occur. It is recommended you consult a Naturopath or herbalist.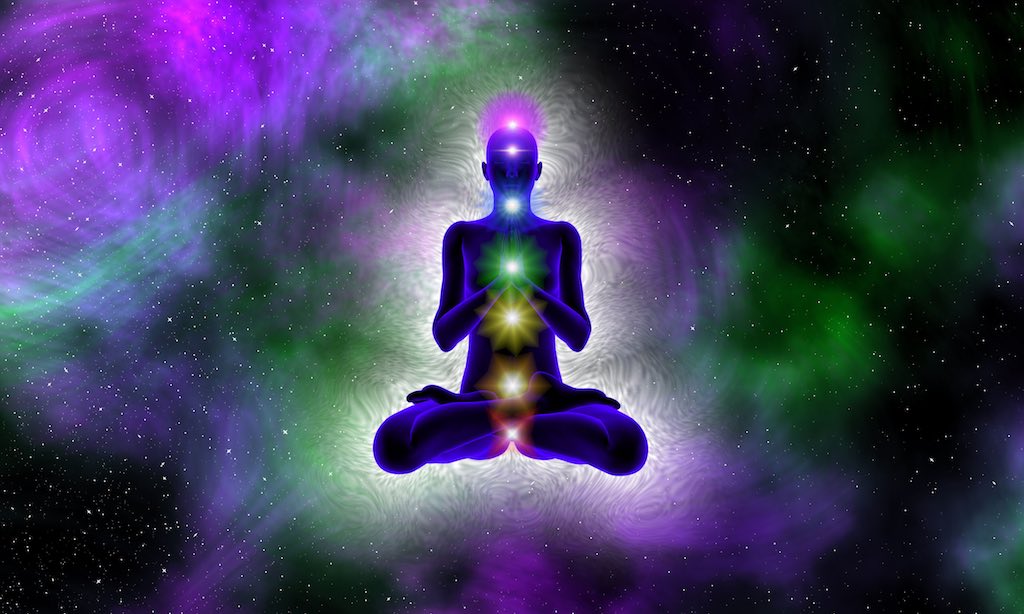 Psychosomatic Interpretation of Migraines
Inna Segal's book The Secret Language of the Body describes emotions behind different body parts and conditions. See if you can relate to any of the below, acknowledgement of what may be holding you back can help you to move forward:
Migraine: Control, pressure, seriousness, perfectionism. Overcommitting yourself. Great need for love and approval. Ignoring your own needs. Putting other people before you. Extreme guilt and anxiety. Conflict with self and other people. Self-punishment. Feeling angry and annoyed with others – 'You are giving me a headache'
Root Cause Treatment
The aim of osteopathy for migraine treatments is to prevent further occurrence of pain. Osteopaths focus on finding and treating the root cause rather than focusing on temporary solutions. Of course, when you're in pain, a quick solution is welcomed. Your Osteopath will help reduce or even eliminate the pain but they will also try to find the underlying causes. If necessary further referral to other practitioners such as Naturopaths or GPs can be organised.
Migraines are considered a vascular headache – the abnormal behaviour of blood vessels in the brain area can result in severe pain. An increase in blood supply to the head can cause pressure on the brain and the body's reaction to this pressure causes pain. However, muscular tension in the neck, face, and head areas contribute to tension headaches, which in turn can stimulate migraines.
Poor posture restricts blood flow and lymph flow. Tension affects oxygen delivery and the result is a less than optimal waste removal system.
Your Osteopath's main concern will be the root cause of the problem. Listening to your body is paramount. Understanding what is happening to your body that triggers migraines will help you deal with the problem, something drugs and medication will not do.
Osteopathy helps treat migraines in the following ways:
Improves blood and lymph flow to the head and neck areas by removing blockages.
Relieves migraine-triggering tension in the body.
Helps relieve and prevent muscle spasms
Mobilises restricted joints and normalises nerve function
Other treatment options
We always recommend trying a few sessions of physical therapy first. If there is no change your practitioner may recommend seeing other practitioners such as your GP, Naturopath or other therapists.
seeing your Naturopath for further testing for possible food sensitivities and intolerances or hormonal imbalances
a dentist to check your teeth for holes, infection or the state of your wisdom teeth
hypnotherapy to help rewire behavioural patterns like stress
Optometrist to check your vision
your GP for medications that can help with vascular changes associated with migraines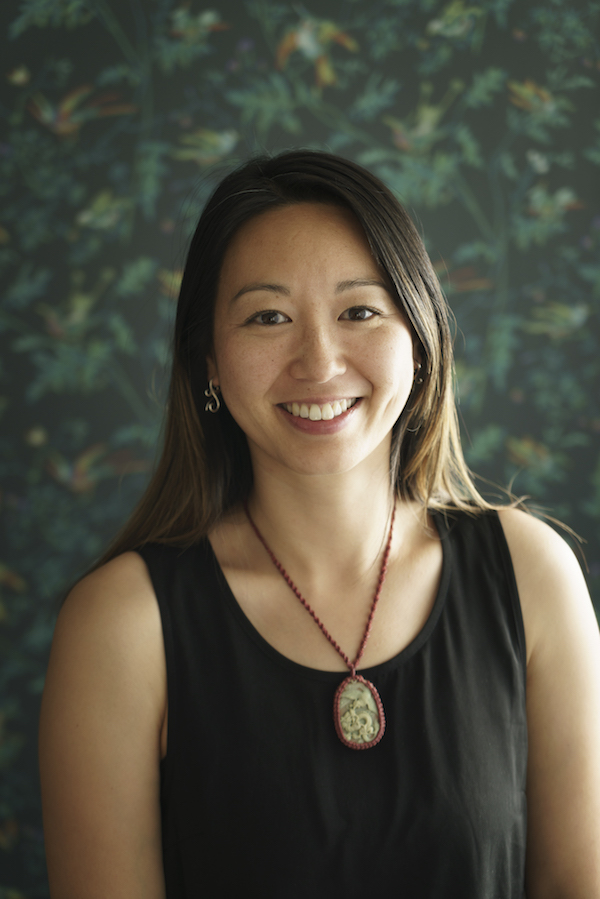 Osteopath, Herbalist, Western Acupuncturist & Psychosomatic Therapist.
Jin is an intuitive therapist with 12 years of clinical experience. Her passion is the mind-body connection and how our physical body is a manifestation of our emotional state. She loves to get to the root of people's issues by delving deeper.
Jin's areas of special interest are frozen shoulder, jaw pain, sacro-iliac joint pain and pregnancy related issues.
Favourite technique: Jin uses a variety of treatment modalities but her favourite for getting results is dry needling and psychosomatic therapy.