Wise & Well Wanaka March 2018
We're so pleased to bring you another round of Wise & Well after the success of our last two events in Wanaka and Queenstown in 2017. This event has been created by Jin Ong from MetaMed and Emma Ferris from The Butterfly Effect. This event is a collaboration of Wanaka's local practitioners plus this time around we have a guest international speaker who is a leader in holistic health and nutrition. All our speakers are sharing what they're passionate about, and how small changes can make a big impact in your life.
WHEN: Wednesday 14th March 2018
WHERE: The Lake Wanaka Centre 89 Ardmore Street, Wanaka
TIME: 7 – 9.30 PM
Join our facebook event page to keep up to date and for any giveaways we plan on holding
Bring your friends and spread the word. We're looking forward to seeing you on the night!
Register your place at Wise & Well ticket purchases are through EventFinda or tickets are available from Wanaka Recreation Centre 37/97 Ballantyne Road, Wanaka.
Speakers for the night:
https://www.thebutterflyeffect.online Emma Ferris 
Wellness Architect & Breathing Physiotherapist
W: www.thebutterflyeffect.online
'The Power of the Mind'
Emma Ferris is the Physiotherapist and brains behind The Big Exhale online breathing course. Her mission is to teach the world to breathe. Emma's passion comes from her own life experiences and working to find solutions to her patient's problem. Simple, practical and science based ways to help manage stress.
Jin Ong
Osteopath, Herbalist; Psychosomatic Therapist
W: metamed.co.nz
'Finding Purpose & Passion'
Jin Ong is an Osteopath with a strong interest in the mind-body connection and how our past and current emotional experiences can impact our physical health, manifesting as pain, injury and disease. Her aim is to create awareness, inspire change, and realise your full health potential.
Helen Padarin
Naturopath, Herbalist & Nutritionist
'Simplifying Health One Bite at a Time'
Mindd Foundation Ambassador Helen Padarin is one of Australia's leading experts and loudest voices in the revolution of holistic health driven by real food.
With a knack for breaking down complex concepts into easy-to-implement actions, she is a respected naturopath, nutritionist, medical herbalist and best-selling author renowned for her vast knowledge in all things vitality.
Based in Sydney, Helen works from one of the most highly regarded integrated medical centres (alongside GP's, a paediatrician and other practitioners), where she specialises in helping kids with immune, autoimmune and neurological disorders.
Nina Powell
Somatic Sex Coach
'The Power of Pleasure'
Nina Powell is a Somatic Sex Coach and Educator, Sexological Bodyworker, Practitioner of the Erotic Arts and Holistic Pelvic Care TM Provider. Nina went through her own process of rising up empowered out of sexual trauma and an emotionally abusive relationship and went through a personal process of healing. Through a spiritual sexual journey and somatic bodywork she released from her body what was no longer needed, healed her numb vagina, found freedom and aliveness, discovered a whole world of incredible orgasms and became empowered in her life. Through this coming home to herself and coming into a life of prioritising and allowing more pleasure she began to value her uniqueness and saw the gifts she has to offer others in this lifetime. She feels a sense of urgency as our time here is limited and could end at any moment. She sees the power and potential in others. Through the tools she has been gifted from her teachers and using intuitive process awakens women to their full potential sexually and thus in life. She has a vision of a world of empowered women and knows that healing, transforming and awakening a woman's sexual self brings the inner wisdom, presence and personal power that is key to this. Nina values pleasure, freedom and self-acceptance. She finds joy through the body and teaches others how to be fully present in their body so that they can experience that also. She brings her non-judgemental and curious nature to supporting others in their own remembering and awakening.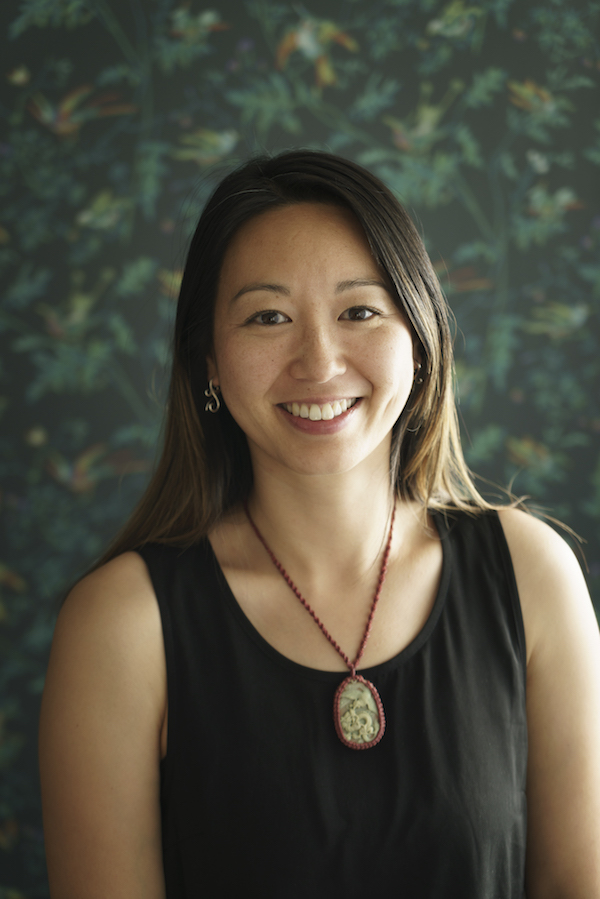 Osteopath, Herbalist, Western Acupuncturist & Psychosomatic Therapist.
Jin is an intuitive therapist with 12 years of clinical experience. Her passion is the mind-body connection and how our physical body is a manifestation of our emotional state. She loves to get to the root of people's issues by delving deeper.
Jin's areas of special interest are frozen shoulder, jaw pain, sacro-iliac joint pain and pregnancy related issues.
Favourite technique: Jin uses a variety of treatment modalities but her favourite for getting results is dry needling and psychosomatic therapy.