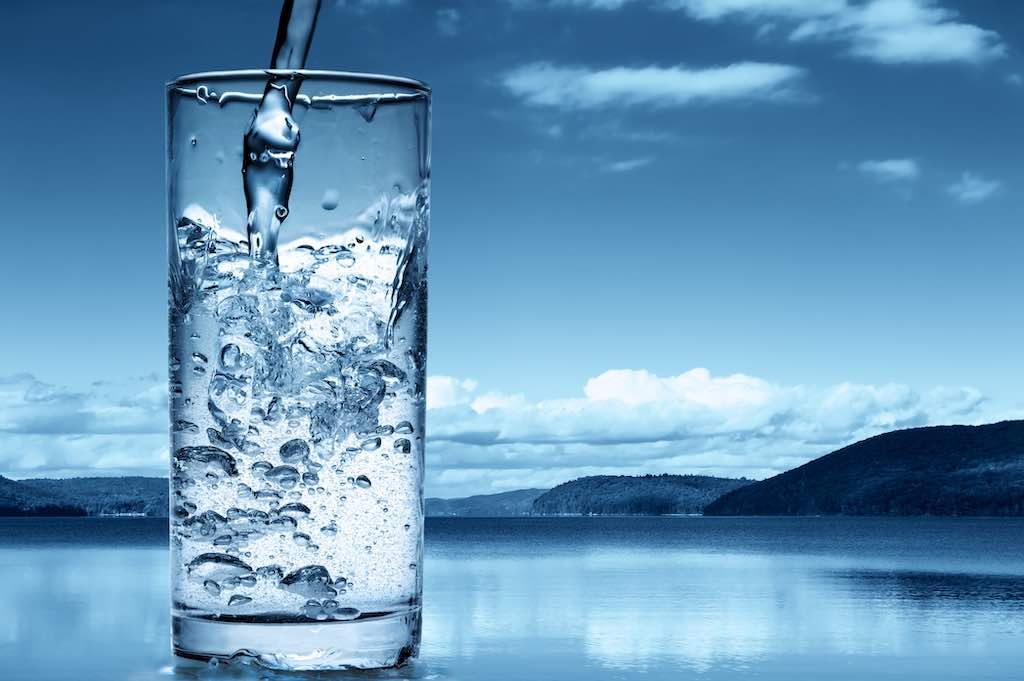 It makes up between 50-60% of your body and is vital to so many biochemical functions that you simply can't live without it. What am I talking about? WATER of course.

Despite the importance of this vital compound, which supports all living organisms, most people take where it comes from, and its implications for their health, somewhat for granted. If you've ever wondered what's in your water, then what follows will most definitely be of interest.

In addition to keeping you hydrated and playing a role in a wide range of metabolic functions, the water we drink also has the potential to provide us with a number of both beneficial and harmful minerals and contaminants.

The water which comes from your tap often contains many of the minerals which are important to your health, such as calcium, magnesium, sodium and potassium. They are, however, often in ineffectual quantities, and alongside higher levels of contaminants such as chlorine and fluoride which are added to public supplies of water as a disinfectant and to reduce dental decay respectively.
Water Filter Benefits
As a result of some of the concerns surrounding the health implications of consuming the recommended 2-3 litres of water a day from your tap, the use of water filters, and the purported benefits of doing so, have been widely advertised.
Health benefits:
The vast majority of the positives associated with drinking filtered, as opposed tap water, revolve around the removal of potentially harmful compounds in the filtering process.

The removal of harmful contaminants:
The filtering of fluoride and chlorine from your water can help to reduce the risk of life threatening diseases such as rectal, colon and bladder cancer.
The removal of arsenic, which is a natural component of the earth's crust, and therefore found in water, can help reduce the risk of a number of cancers associated with its carcinogenic properties.
Aluminum is used in water treatment in order to remove microorganisms and impurities which can cause disease. Unfortunately, in high quantities it can also increase the risk of Alzheimer's disease, learning disabilities in children, skin problems and liver disease. Water filters help to remove aluminum.
Tap water has also be shown to contain the presence of a number of other inorganic minerals associated with increased risk of arthritis, kidney and gallstones, diabetes and obesity.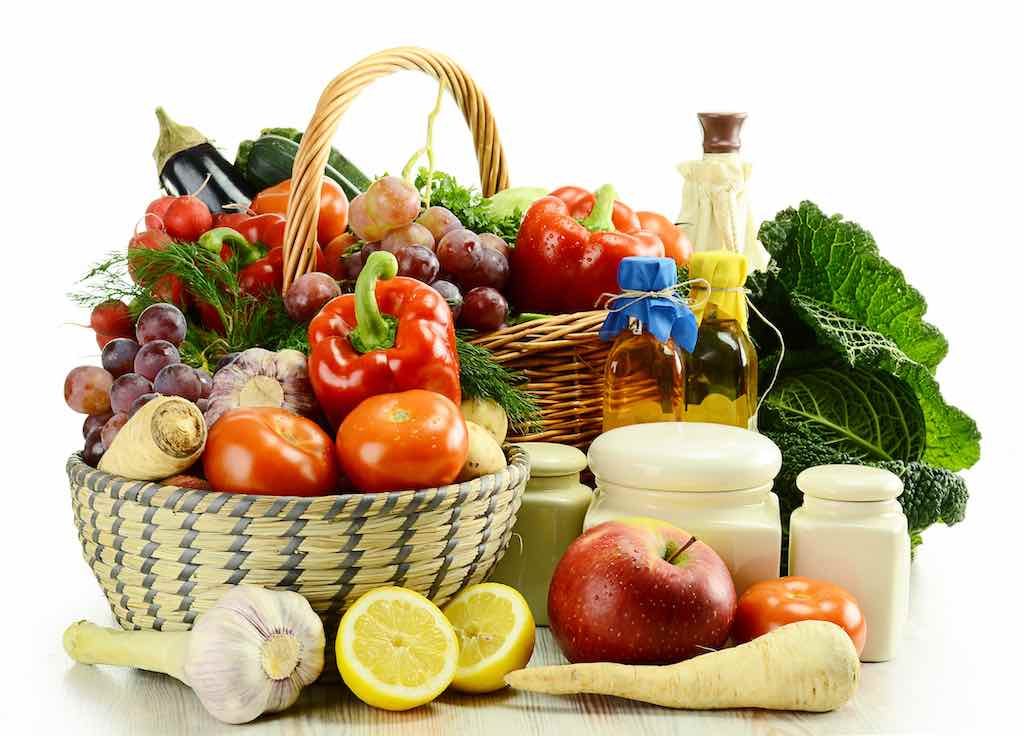 Nutrient absorption and hydration:
Filtered water can also increase the rate at which water molecules and nutrients are absorbed by our cells, improving metabolism and overall health.
In addition, studies have demonstrated that the availability of filtered water increases a families water consumption markedly. Given that very few people consistently maintain good levels of hydration, and because good hydration is so important for so many of the biochemical processes within your body, this can only be a good thing.
Good for cooking:
Because we regularly use water in our cooking, harmful compounds such as chlorine can often find their way into our food too. Using filtered water in the kitchen is a great way of avoiding this.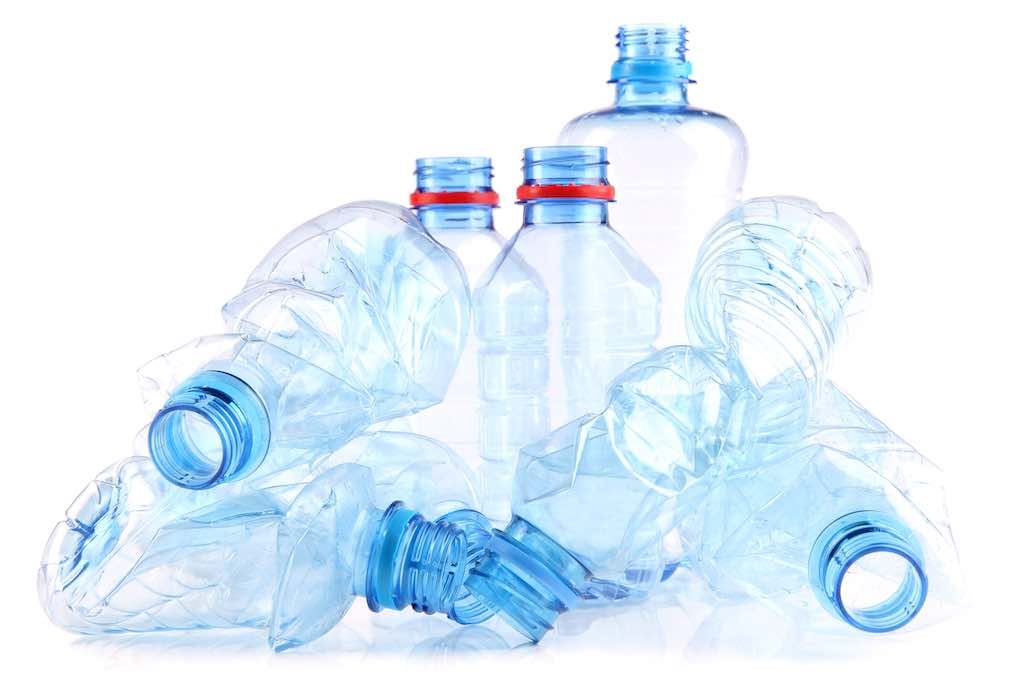 Environmental benefits:
How many people do you know who choose bottled water as an alternative to the stuff that comes out of their tap. Whilst this may negate some of the issues regarding harmful contaminants, it presents a whole load of other potential problems, not least in relation to the environment.

The vast majority of bottled water is packaged in plastic bottles. What is one of the most serious environmental issues facing humankind right now?! Plastic waste.

The negatives of bottled water don't stop at the environment either. The water within them can also be incredibly damaging to your health. Studies have demonstrated that water contained within plastic bottles can contain harmful traces of hormonal type chemicals known as estrogens, which are linked with breast cancer in women and prostate cancer in men.

In addition, a study in Europe found that 92% of 250 bottles of water tested in 2018 contained microplastics, with those contaminated bottles containing on average 314.6 plastic particles per litre.
New Zealand is making moves to improve the environment introducing the ban of single-use plastic bags. When will plastic drink bottles be next?
So, by trading plastic bottled water for a water purifier at home, not only are you helping to reduce plastic waste, which is one of the biggest human induced scourges on earth, but you are also looking after the health of you and your family.

How do water purifiers work?
There are a number of different ways in which water can be filtered, all with the ultimate aim of producing water free of harmful contaminants.
This method uses aluminum oxide in an effort to remove fluoride, arsenic and selenium from tap water. It is both highly effective and cost efficient but it can lead to aluminum leaching into your water supply.
Activated carbon is carbon treated in order to maximise the pores available to trap potential contaminants. It is particularly effective at removing organic compounds and chlorine from water due to the large surface area available for absorption.

This method is generally considered inexpensive and does not require the use of electricity.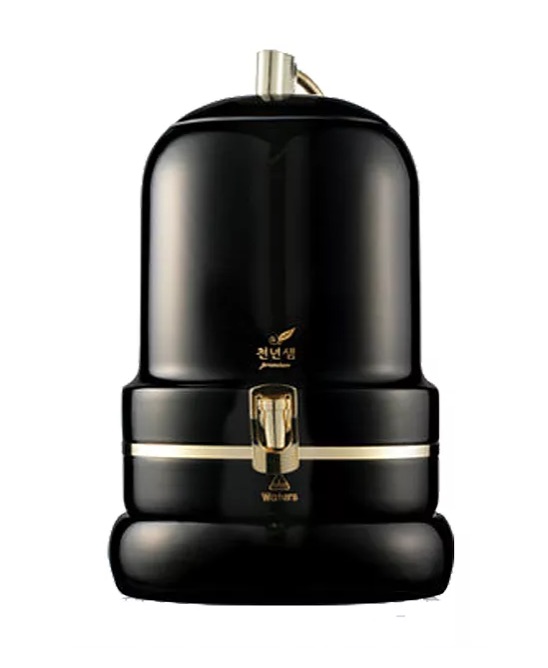 Ceramic filters work in a very similar way to activated carbon, trapping contaminants in lots of small pores. This method is most effective at reducing bacteria and protozoa but does not necessarily remove chemical contaminants.
This method works by forcing water through a semipermeable membrane which filters out any harmful chemicals. This is a very effective way of removing heavy metals and other contaminants from your water supply but it is a significant investment and takes up a fair amount of space.
Using high frequency light, all living microorganisms are destroyed as water passes through a glass element. This process does not, however, remove contaminants or minerals such as fluoride. It is also very expensive and requires energy to function.
Probably the most effective of all water purifier processes, distillation involves boiling, cooling and condensing water in order to remove contaminants and bacteria, whilst improving taste and smell. Unfortunately it is also probably the slowest method on our list and requires electricity to achieve plus it LACKS nutrients and doesn't alkalise the water.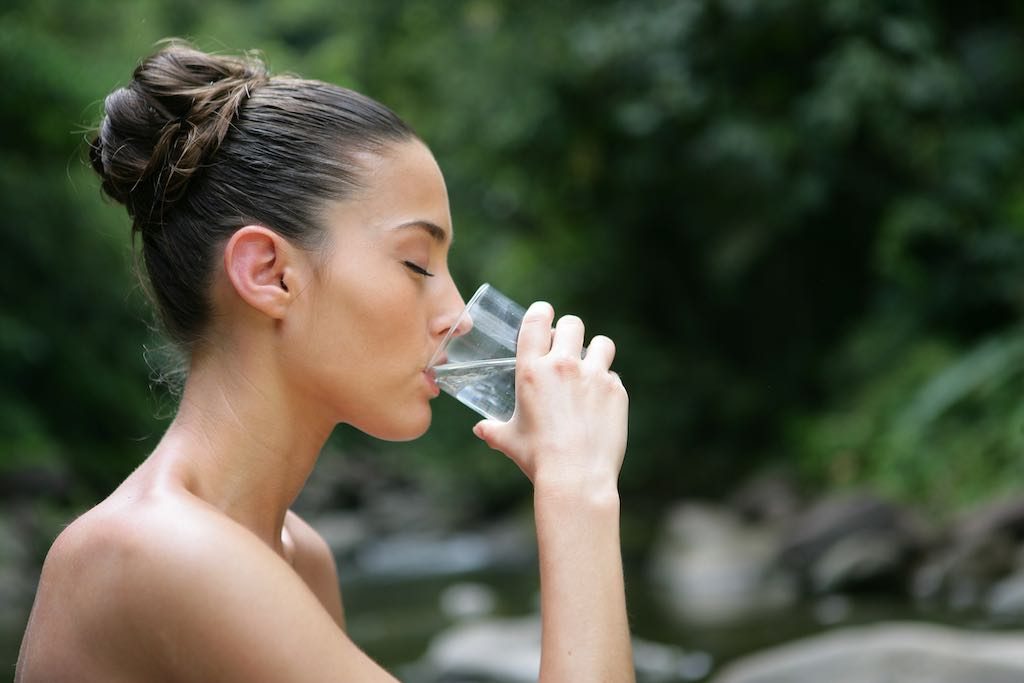 Some of the best water filter options for you
There are a range of products available which can help you to filter the water that comes from your tap at home or in the workplace, each of which make use of some of the techniques we have discussed above. The right choice for you depends on a number of factors, including: the biochemical properties of your water; water pressure and budget.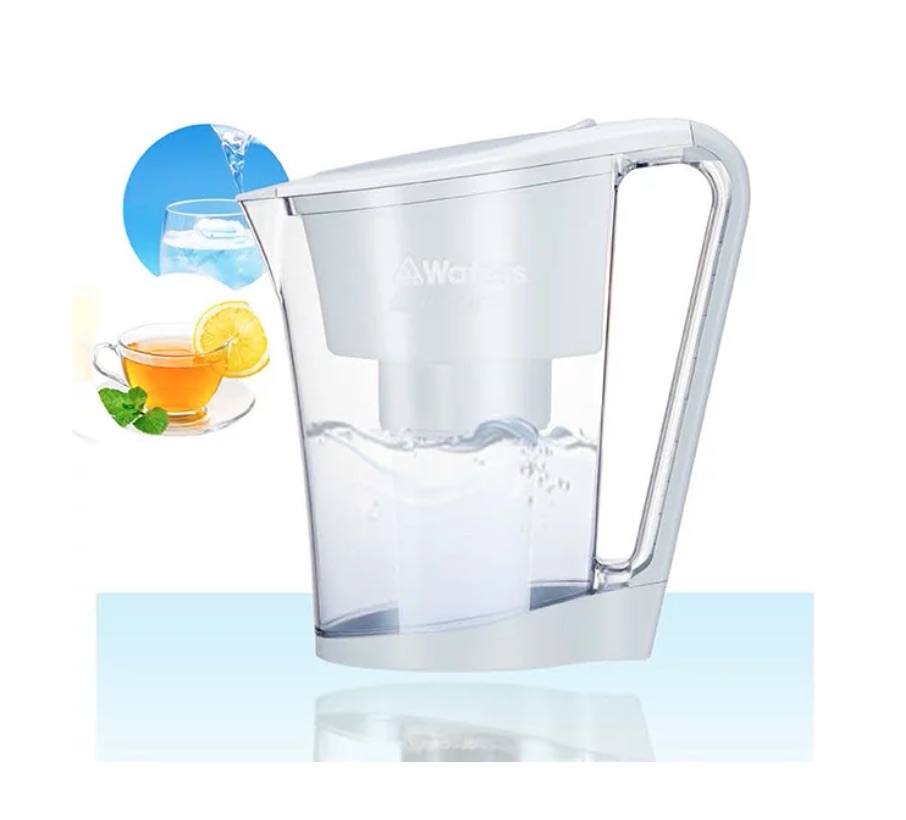 Probably the most common and cost effective method of filtering water at home, this is essentially a jug in which water is passed through activated carbon.

The only downside is that these pitchers tend to have a small capacity (approximately 2 litres) and they take a long time to do their business.
Attached directly to your tap, most faucet water filters also make use of activated carbon. This is another relatively inexpensive water purifier solution, removing contaminants such as chlorine as well as heavy metals such as lead and mercury.

Whilst they deliver filtered water more quickly than a pitcher, faucet filters do tend to slow water flow down significantly.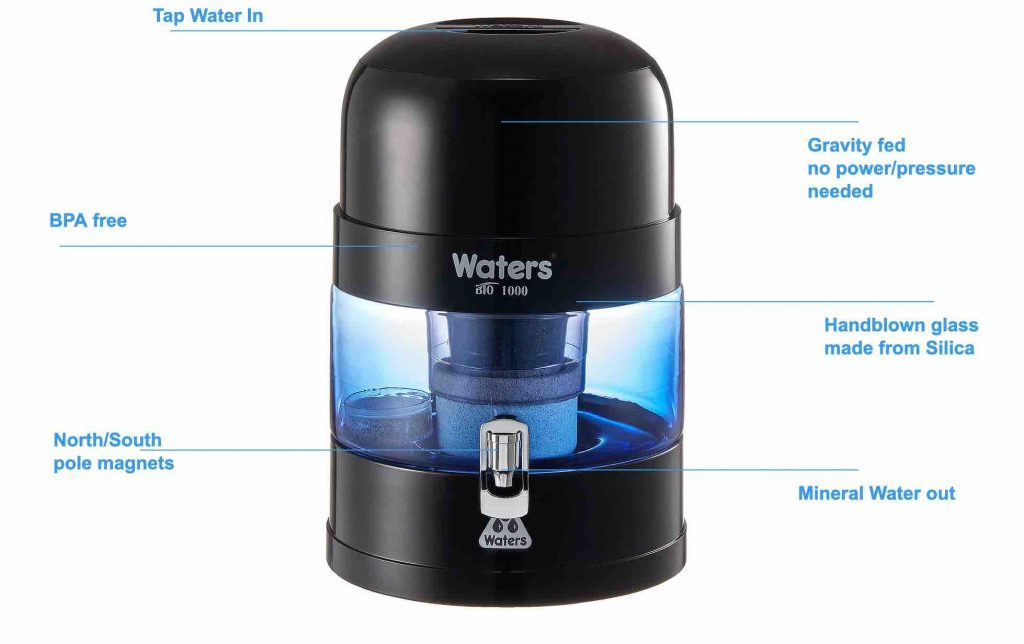 We think that these are the best! A device that connects to your tap and simply sits on top of your kitchen counter. These tend to make use of either activated carbon or ceramic filters and are particularly handy because they are portable if you want to take them between holiday homes or to events.

These are a great option if you want to filter your tap water without having to constantly fill a pitcher. The Bio1000 is as good a choice as any product when it comes to a countertop at home water purifier. The volume of these filters range from 5-10 litres.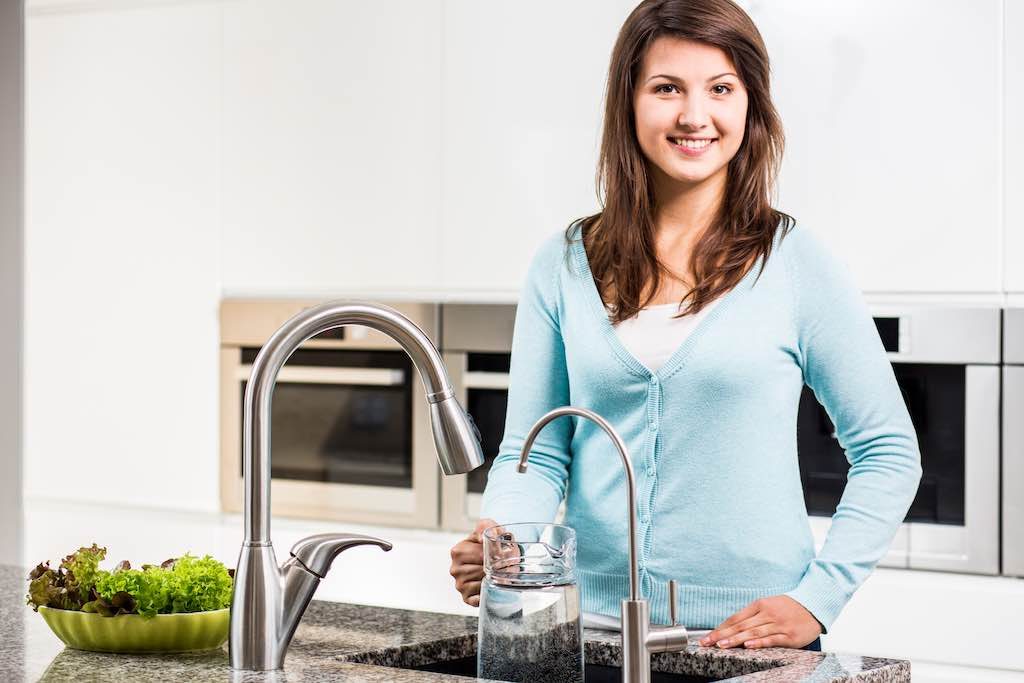 installed under you sink, as the name suggests, these are usually large, expensive and obviously not portable like the Bio1000 countertop water filter. They are, however, capable of filtering a much larger amount of water at a much quicker speed than the other options already discussed.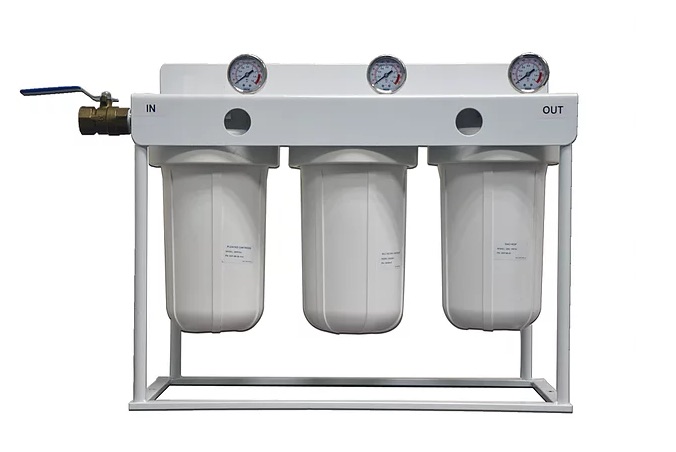 These are typically installed at the water tank which means that water is filtered before it even reaches your home and is distributed accordingly. Much like the undersink option, it is expensive but incredibly effective. Not great if you're renting though!

As you can see, the benefits of a water purifier in comparison to bottled water and regular tap water are broad and varied. Not only does a home water purifier negate some of the potential health implications of contaminants and chemicals found in tap water and bottled water, it also ticks a number of important environmental boxes.

Whilst there are clearly a number of different and effective options available on the market, the best water filtration system when it comes to efficiency, cost and portability is undoubtedly the countertop water filter.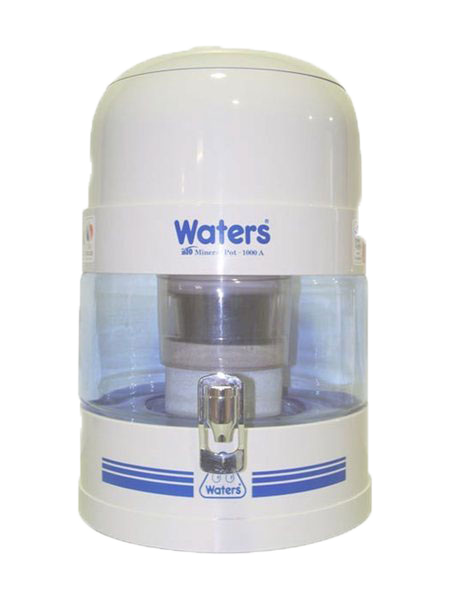 The Bio 1000 is a bench top filter system with massive 10 Litre Capacity storage. Delivers instant drinking water that not only tastes great but is cleaner and healthier than standard tap water or many bottled water source. The Bio 1000 produces water at an alkaline pH of between 8.5 and 9.5. Alkaline water helps to combat the acidity (from stress, the environment, and food) in our bodies. The Bio 1000's reservoir is 100% BPA free so you don't have to worry about industrial plastic chemicals leaching into your water (common with other forms of water storage) Remove up to 99.9% of nasty chlorine in the water supply with powerful filters.