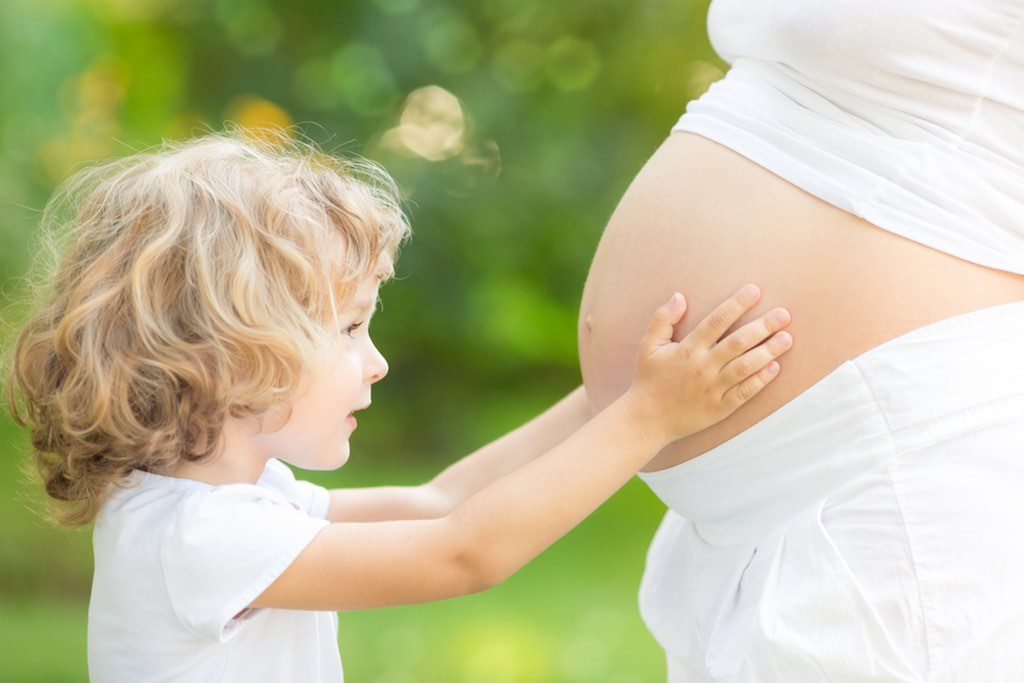 It can be an exciting and unsettling time for some, you may have planned your birth, or not! But it's pretty amazing that we can grow another human inside of us without much thinking!

There's usually lots of new information coming your way from friends, parents, and professionals. It can all be a little overwhelming. But don't worry, we're here to support you to through your journey. Following is some advice on treatment to support your body and mind through pregnancy as well as some suggestions of great things to do along the way.
First Trimester
As osteopaths and chiropractors experienced in treating during pregnancy, we are happy to treat you before, during (anytime) and after pregnancy. Most people are told to avoid treatment during the first trimester but we are happy to continue as long as you are. It's a good idea to continue treatment especially if you've had a pre-existing issue that hasn't yet resolved. We normally stay away from manipulations/cracking of the lower back area and needling to certain areas in the first few months.

If you haven't had any prior musculoskeletal issues it's still a good idea to have a full assessment and check that everything is functioning and working as it should. We're big on identifying weaknesses and addressing them before they become a problem.

During pregnancy, there is a surge of hormones going through your body that will be greater at different times of pregnancy. These hormonal changes can cause symptoms like morning sickness for some, food cravings and mood changes. But the main one we don't want to have a negative effect is RELAXIN, it makes your ligaments soften and your joints flexible ready to accommodate your growing baby.

Here are some basic exercises to get you started- but it's always good to check you're doing them correctly with your practitioner.
Basic Stability Exercises:
These can be done in the first trimester whilst you can still comfortably lay face down. Click on the link below the image to download your exercises.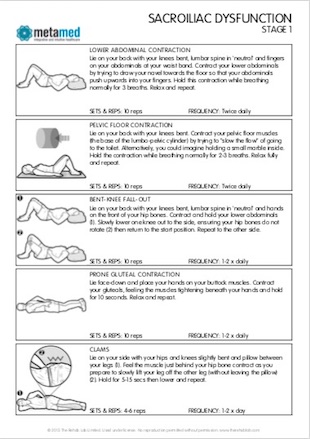 Download your exercises here:
LEARN HOW TO SQUEEZE YOUR GLUTEALS (SACROILIAC STAGE 1)
Second Trimester
If anything we notice that if you're going to have any niggles they tend to come on around the 22-week mark, earlier if you have had pre-existing issues (although don't worry this isn't always the case). Our aim is to keep you comfortable and moving well throughout your pregnancy. It doesn't have to be uncomfortable! (read our article from little treasures on supporting you through pregnancy)
If things are ticking along well this is what we check for:
Gluteal activation and strength
Hip girdle stability to prevent sacroiliac instability (that sharp catching pain in your bum) and pubic symphysitis (pain around the pubic bone)
Maintain good thoracic and rib mobility to allow your baby to expand into space under your ribs
Assist with reflux and heartburn by releasing through your mid-back and diaphragm
Advise you around postural changes and movement changes that can benefit you for when you grow a bit more and once you have your baby
Avoiding stress through your abdominals
Supporting your body for optimal baby positioning
In the early stages if we can get you into a good routine and awareness of gluteal activation you'll be much better off and safer when you start something like regular pregnancy pilates and/or yoga. The most common issue we see is pelvic girdle and low back pain.
Next Stage Hip Stabilisation Exercises:
If you have good gluteal activation here is the second set of exercise you can continue with. Click on the link below the image to download your exercises.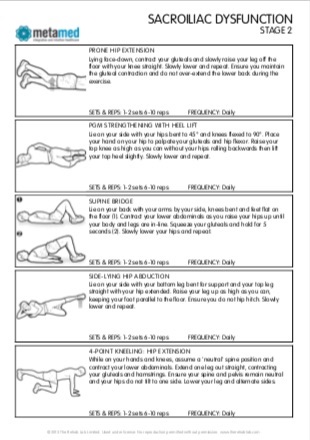 Download your exercises here:
PROGRESS YOUR GLUTEAL ACTIVATION AND HIP GIRDLE STABILITY (SACROILIAC STAGE 2)

Third Trimester

From around 30 weeks. This is when your baby really starts to grow, your belly gets bigger, your breasts may increase in size. And sometimes your body may not be able to adapt to the changes so easily. Heartburn or reflux may come on too.

We use a pregnancy pillow so that you can enjoy laying face down for your treatment.

Other Recommendations: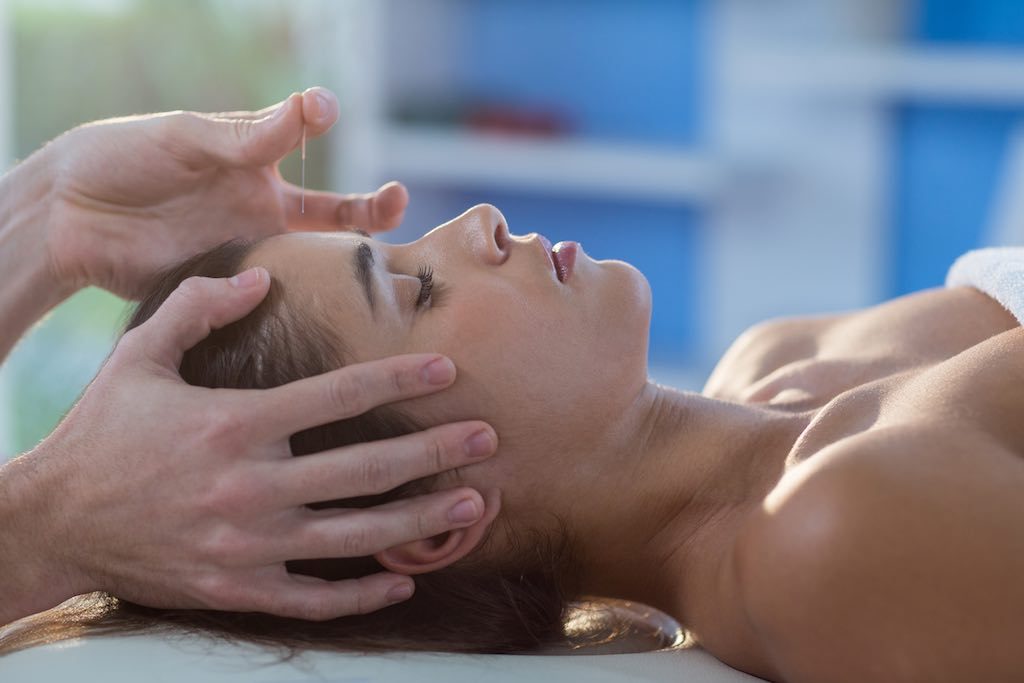 Acupuncture
Acupuncture can help throughout all stages of pregnancy. Early on for morning sickness and threatened miscarriage. And, throughout pregnancy for fluid issues, congestion, back and hip issues, sleep stress and mental health.
From around 33 weeks if your baby is not head down we recommend seeking Traditional Chinese Medicine (TCM) acupuncture. Which has shown to be effective in 'turning' babies. Please contact us for recommendations.
At 36 weeks we also recommend you book yourself in with a TCM acupuncturist who does a protocol of treatment known as 'cervical ripening'. Acupuncture needles are applied to specific areas to assist the body to prepare for birth. If your baby is hanging around a little longer than strong induction techniques can be used.
Wanaka: The Acupuncture Room and Mike Carter at Acubalance.
Queenstown: Daisuke Hirutaka Japanese Acupuncturist; Greg Dorn Acupuncture Queenstown
Acupressure booklet:
We also recommend Deborah Betts – Midwife & Acupuncturist ACUPRESSURE BOOKLET which gives handy tips on points to use throughout pregnancy and during labour.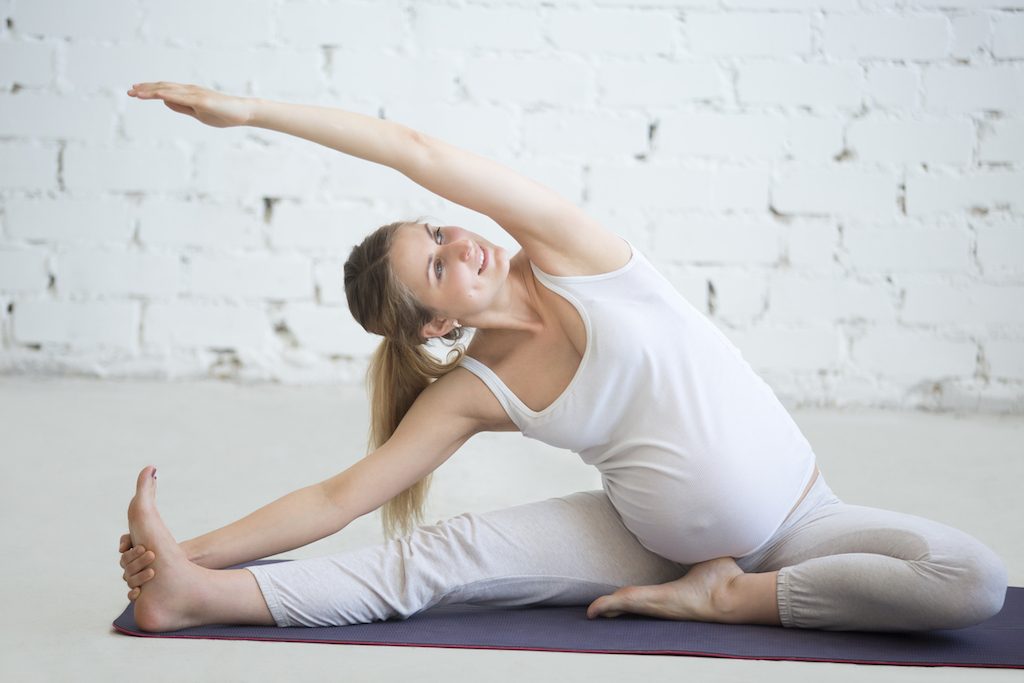 Pregnancy Pilates and or Yoga
Pregnancy Pilates is a great way to safely progress your core and hip stability exercises. It's important that you go to someone who is aware of pregnancy-related issues such as abdominal muscle separation, so not to stress the area.

Pregnancy yoga is also great, but again you want a teacher who is mindful of your stability.
Wanaka: The Body Garage for pregnancy pilates and yoga or Yoga Ground for pregnancy yoga. You can also do reformer pilates with physiotherapists and pilates instructors at Central Lakes Physiotherapy
Queenstown: Nadi Wellness for pregnancy yoga and Equilibrium space for 1:1 reformer pilates with Emily Waterhouse. Back on Track Physiotherapy offer space in their beginner pilates classes for pregnant women. All pilates classes are run by physiotherapists who are able to modify exercises and support you during the class.
Hypnobirthing
We're so lucky to have hypnobirthing services in Wanaka and Queenstown. Courses are run by Roz McRae from Lakes Hypnobirthing. This is a positive and supportive environment that actively involves your partner to be a great support during the birth. It's not just for people wanting homebirths. Anyone can do it whether you're going to a birthing centre, hospital or planning a C-Section. You can contact Roz via her Facebook page or call her on 021 256 2468.

We recommend getting onto Roz sooner rather than later to find out when she runs courses. Roz recommends starting at 20 weeks so you have time to practice the technique and hae a refresher closer to birth time. Otherwise 32 weeks so you still have time left to practice the technique.

You'll get the Hypnobirthing book by Marie Mongan with the course, but if you want to read it first- here's a link to the book. https://bit.ly/2WQItgw
Pelvic Floor Physiotherapist
We also highly recommend seeing a pelvic floor Physio. If you're close to Wanaka we recommend PelvicSolutions.co.nz they treat all areas pelvic floor in men and women and pre and post-natal.

Lisa Carnie and her team recommend you book in for a check at 30 weeks, 36 and 38 weeks and find that pregnant women they see have much better birth outcomes. It's an opportunity to discuss any fears, the ins and outs of birth and recovery.

They assess your pelvic floor function especially for any muscle overactivity or tension that may lead to increased risk of perineal or pelvic floor injury during birth. Internal releases can help decrease muscle tension making for an easier vaginal birth. They also ensure:

your muscles are strong in prep for birth
check your breathing to aid the birthing process
posture
assess and advise on abdominal muscle separation prevention (diastasis rectus abdominis)
They then love to support you during the post-natal period for recovery and ensuring your pelvic floor returns to full and healthy function. You can go in as early as you want but generally internal examinations are not done until 6 weeks post-natal.
Wanaka: The team at Pelvic Solutions
Queenstown: The team at Pelvic Solutions currently visiting once a month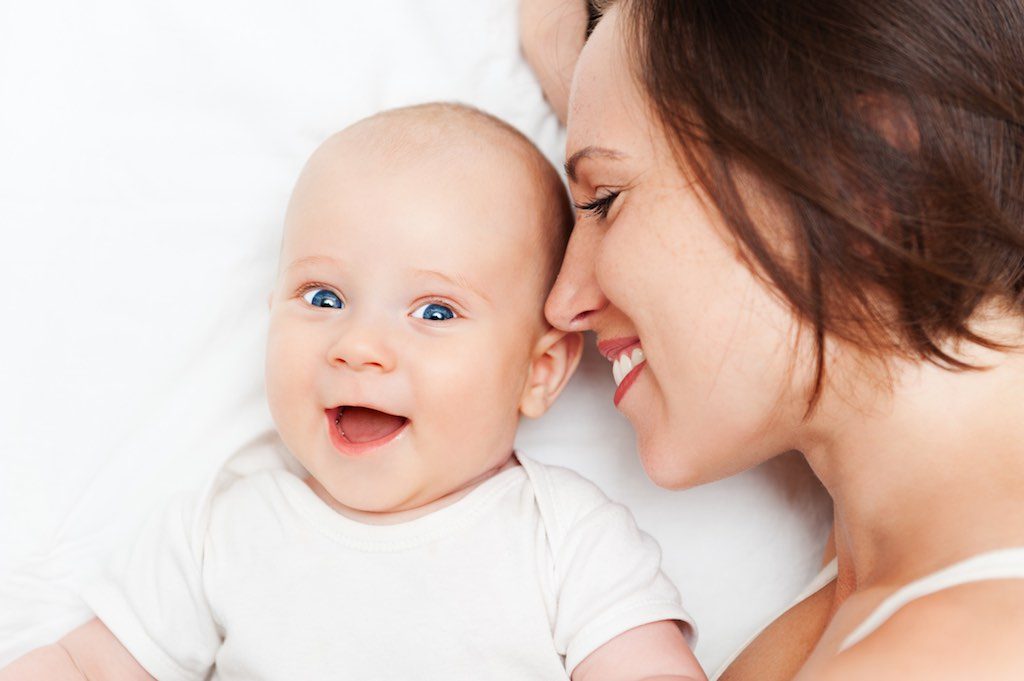 Herbs in Pregnancy
We hand blend a range of herbal tinctures to assist during the later stages of pregnancy, birth and post-natal period.
Pregnancy Tea Tincture
Labour Prep
Placenta Release
Bleed Stop
Mastitis Relief
Milk Flow
To learn more about each of the herbs available in our pregnancy kit please click here for a video explanation.
Post-Natal Period
Giving birth is one day and now there are so many days to learn how to be a mum, integrate into a family.
You'll normally have support from your midwife the first 6 weeks. But, often the questions keeps rolling in after this period. You can seek support from many other health practitioners. It's important that you don't let anxieties build up during this period.
There are a range of herbs that can support you during pregnancy if you get sick as well as during the post-natal period.

It is strongly recommended that you seek advice from a Naturopath or Herbalist to check if it is safe to take certain supplements and herbs during pregnany. We can put you in touch with a Naturopath or we have a herbalist (Jin Ong) at our clinic who can advise you.

Some herbs we recommend during the post-natal period that not alot of people know about!
Mastitis Prevention and Treatment
Poke root for mastitis prevention and relief. Used historically in pregnancy and lactation and extremely effective. We recommend that you get hold of this in the weeks leading up to having your baby as when mastitis takes hold it's pretty rapid. So great to have on hand to start taking once your breastmilk starts flowing. 25ml will last you 6-9 months. You must consult a herbalist or naturopath to dispense this. You can contact [email protected] to get in touch with one. Or this is part of our pregnancy kit herbs as above.
Increase Breastmilk Supply
Fennel, Fenugreek & Goats Rue to help increase milk supply. A 50ml bottle will suffice and normally takes three days to kick in. Also part of our pregnancy kit or can be bought individually.
Supplements:

BioCeuticals Ultrabiotic Pregnancy Care- a high bifidum bacteria content to help your babies gut health as it will pass through breastmilk. This is great to take if you've had to take antibiotics at the end of your pregnancy, experiencing mastitis or vaginal thrush.
Post-Natal Exercise
Time after having your baby is an important time to rest and recover, sleep, nurture and nourish yourself. Hormones and body fat are also important for good breastmilk supply. Relaxin is still in your body so joints may still be lax.
If you experienced an abdominal muscle separation (diastasis) during your pregnancy the first six months are an important time to get your muscles to come back together. Strong and heavy, inappropriate exercise or lack of core activation can cause this to remain separated and lead to low back issues longer term.
Pelvic floor health is also important to consider, to be able to engage correctly before getting back into exercise. It is best to have this checked by a pelvic floor physiotherapist.
Ensure you work with a personal trainer who is familiar with post-natal exercise, and asks and even checks for abdominal separation.
Pregnancy Pilates classes are often a good option. Look for classes by physiotherapists or pilates studios that offer specialized pregnancy and post-natal classes. There are usually some great mums and bubs classes where you can take your little one with you.
Home Exercise Option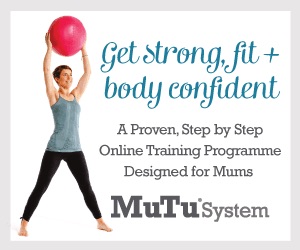 MUTU is a great home program option, targeted at post-natal exercise and full of great information. It is still a good idea to get the OK after you have had your pelvic floor and abdominal muscles checked.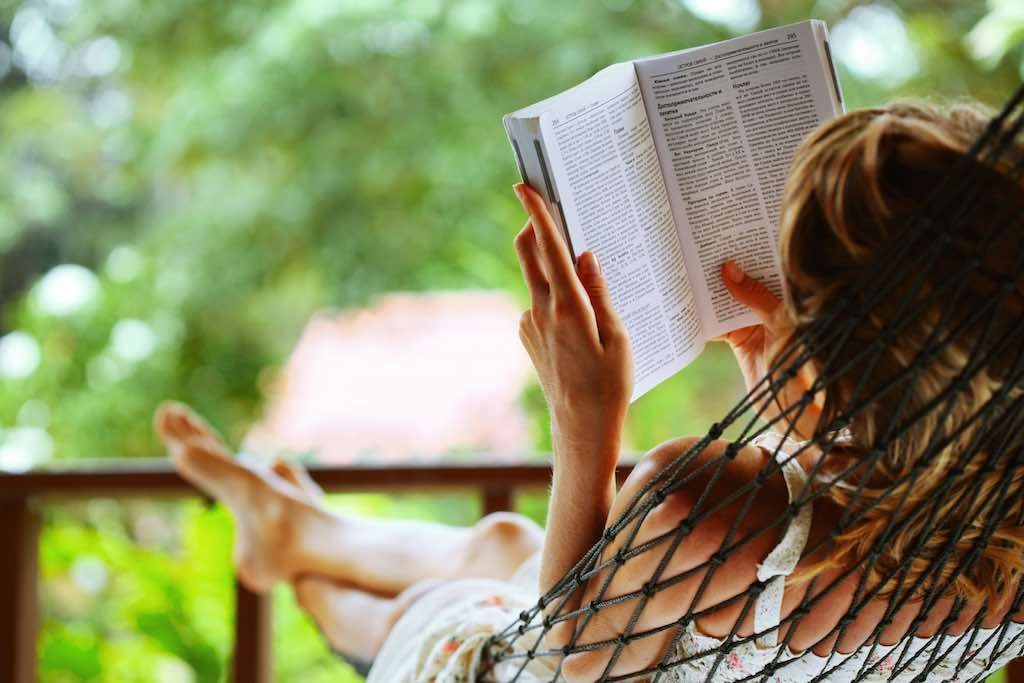 Some Other Book recommendations
Gentle Birth, Gentle Mothering by Dr. Sarah J Buckley an Australian based GP this book pools on different research and articles around the world and discusses different modes of birth https://bit.ly/2GvFSCN

Inna May Gaskin's guide to Childbirth by Ina May Gaskin this book is full of positive birth stories https://bit.ly/2WRnkTd

Timeline Mapped Out
In towns like Wanaka and Queenstown practitioners are busy, so we recommend you follow the timeline and look into contacting providers earlier rather than later.

0 – 12 weeks

Osteopathic or chiropractic treatment. Assess and teach gluteal activation, core and hip girdle stability basics. Generally, treatments are ok four weeks apart unless there is discomfort, in which case treatment is brought closer together to keep you comfortable.
TCM Acupuncture can also help during this time for morning sickness, nausea and threatened miscarriage.
12 – 22 weeks

Continue monthly treatments. We notice around 22 weeks is when issues arise if they're going to. During this time we can progress your exercises.

Consider starting Pregnancy pilates and yoga. It is important that if you experience any discomfort in the class that you check, and be reassessed to ensure you are activating the correct muscles

Contact hypnobirthing provider to book in a course towards the end of your second trimester.

Contact pelvic floor physiotherapist to book in your 30-week assessment

28 weeks

Start hypnobirthing course

30 weeks

Baby starts growing quicker. If needed treatments can be brought down to fortnightly especially if heartburn or reflux is an issue.

Book yourself in to see a pelvic floor physio for pelvic floor function assessment.

33 weeks

If your baby is not head down this is a great time to start seeing a TCM acupuncturist – please ask us for contact details. This is also a good time to book yourself in for 36 weeks for 'cervical ripening' treatment with a TCM acupuncturist.

36 week

Book yourself in with a TCM acupuncturist for 'cervical ripening' to help prep your mind and body for birth. Generally 4 treatments one week apart that will continue if your baby decides to stick around past 40 weeks.

Follow up with pelvic floor physio.

38 weeks

Follow up with pelvic floor physio.

Post-natal herbs- especially mastitis relief and Ultrabiotic probiotic to have on hand straight after the birth

40 weeks

You can consider induction acupuncture with a TCM acupuncturist.

Now and then we hold community events with various professionals around birth and pregnancy, a supportive and positive environment. If you'd like to be notified of when these are happening please email us.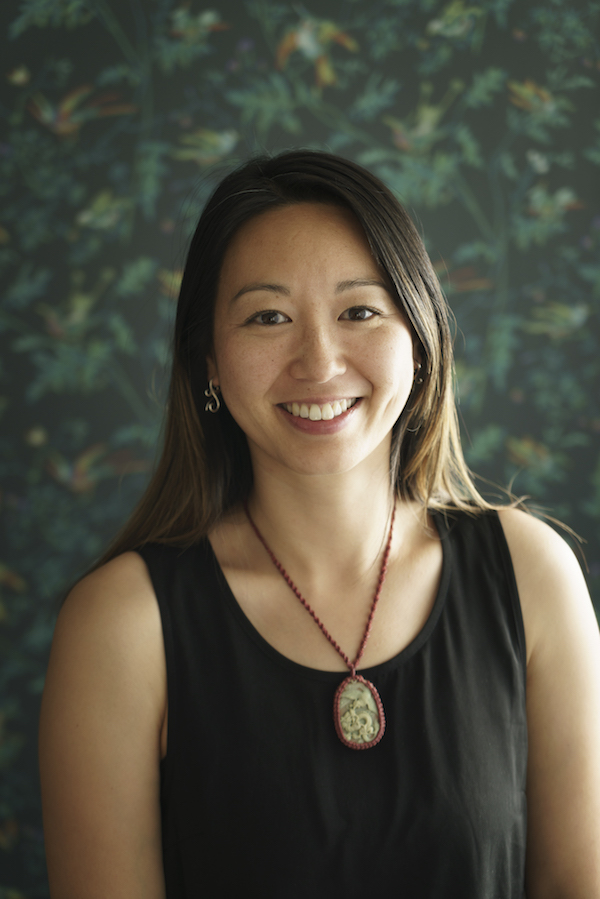 Osteopath, Herbalist, Western Acupuncturist & Psychosomatic Therapist.
Jin is an intuitive therapist with 12 years of clinical experience. Her passion is the mind-body connection and how our physical body is a manifestation of our emotional state. She loves to get to the root of people's issues by delving deeper.
Jin's areas of special interest are frozen shoulder, jaw pain, sacro-iliac joint pain and pregnancy related issues.
Favourite technique: Jin uses a variety of treatment modalities but her favourite for getting results is dry needling and psychosomatic therapy.