Don't you just love the feeling of your head hitting the pillow, relaxing, closing your eyes and having a rejuvenating 8-10 hours of sleep so that you feel strong, healthy and full of energy to enjoy your day? For some, this may just be a dream. Going to bed can be irritating because you know that you'll have a restless night with thoughts of work racing through your mind, only to force yourself to get out of bed right when you feel like you could go to sleep to the sound of an alarm clock and a foggy head… reaching for your first of 8 cups of coffee for the day.
If you were to live to 75 years old you would have spent an average of 25 years asleep or 9000 + hours.
Being busy and not having enough time is a common complaint. Why sleep when you can be up late and be productive?
Circadian Rhythms
Humans have intricate bodies and physiology that innately know what to do. We have what is called a circadian rhythm that determines when we sleep and when we eat, body temperature, blood sugar levels, cell repair and much more. This is governed by the natural fluctuation of hormones particularly cortisol and melatonin and is heavily influenced by our lifestyle and external factors such as sunlight and temperature.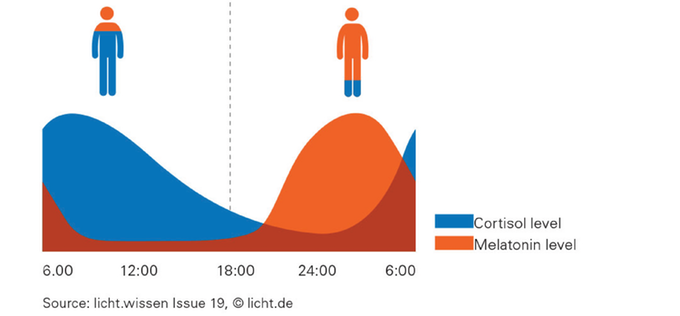 Melatonin
Melatonin is our sleep hormone and is manufactured in the pineal gland in the brain. Its levels tend to increase when the sun goes down peaking at around 9-10 pm. It's usually when a wave of tiredness hits us drawing us to the comfort of our bed. Levels of this hormone stay in your system generally until the sun comes up and light enters your room. Sunlight and the blue light in particular from the sun's rays break down melatonin. During the day melatonin is generally not detectable in the body.
Cortisol
Melatonin's opposite is cortisol. This hormone is produced by the adrenal glands that sit on top of the kidneys. Cortisol is also known as the 'stress hormone' when the body creates it in excess. We all need some cortisol. At normal levels, it is healthy and necessary. In relation to our circadian rhythm, it helps us stay awake and alert. Cortisol levels start to rise early morning as melatonin drops causing you to wake. It peaks around 8 am and you are generally at your best cognitive function around 10 am. Levels slowly decline throughout the day with cortisol levels lowest at around 3 am.
What are the benefits of sleep?
Hopefully, you can remember a time when you had 'the best night's sleep' where you slept like a log through the whole night and woke in the morning naturally, energised and ready to go into the day ahead. A great night's sleep doesn't just make you look good it's essential for a healthy body.
Repair: sleep is when our body repairs from any minor traumas, deals with inflammation and viruses and restores cells
Mood: more emotional stability, fewer tears, grumpiness, impatience and mood swings
Memory: cortisol plays a role in memory formation so having these levels fluctuate at the right time is important
Control inflammation: chronic inflammation is associated with a higher rate of heart disease, stroke, diabetes, arthritis and premature ageing
Increased productivity: cortisol levels peak at 10 am meaning this is when you function the best. A good nights sleep also helps your learning capacity and ability to meet deadlines
Weight: remember the circadian rhythm helps us decide when to eat and sleep. If you are sleep deprived your hunger signals may be out of whack causing you to eat more and lack of energy can lead you to make poor food choices
Stress: as above having a good nights sleep helps modulate certain hormones, helping us to balance emotional responses including stress and anxiety levels
So you realise that you're not really functioning at your optimum. You're stressed, you feel tired, forgetful and moody. I suggest you try to get your sleep hygiene dialled in for starters. You have to sleep every day and now you know how important it is it's a good thing to learn how to do it well. Let me introduce you to sleep hygiene.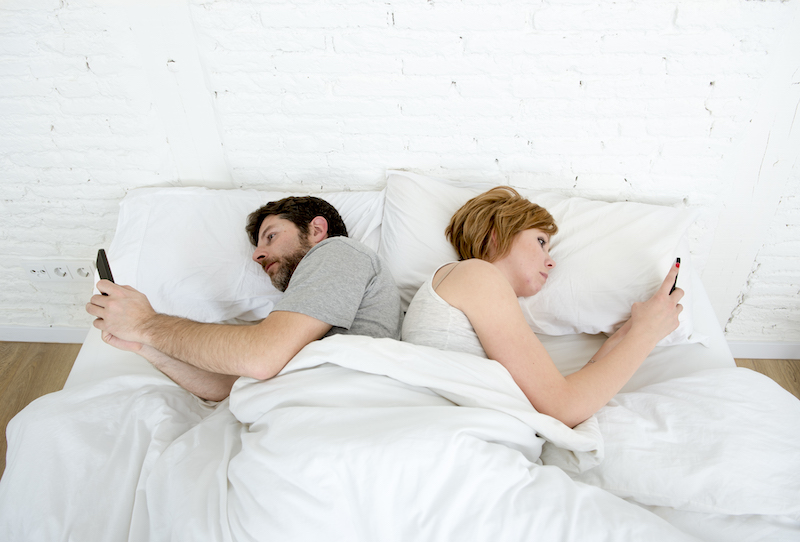 Sleep Hygiene Tips – how to regulate your sleep-wake cycle.
Sleep hygiene involves practices and routines to help you achieve a good night's sleep and an energy-charged day.
The amount of sleep required varies from children to the elderly. We'll focus on the general adult.
The Bedroom is for sleep and sex
Nothing else. Make sure your room is neat and tidy and a place you want to retire for the night. No distractions like the TV, your phone, or reading material. Turn WiFI off and keep your phone out of your room at night. If you use it for an alarm, buy an alarm clock. Your sleep environment is one of the most important factors in getting good healthy sleep.
Pick a regular time to go to sleep.
Usually anytime between 9 and 10 pm is good as melatonin, the 'sleepy hormone', peaks at this time. If you have trouble sleeping, try to pick this hour for maximum sleep quality.
1 hour before bed avoid stimulating activities and electronics such as TV, using your phone, or social media on your laptop. The blue light emitted from these devices is much like the bright light in sunlight. This breaks down melatonin keeping you awake. Create a wind-down routine.
If you have a partner this is a good time to reconnect, have a chat about your day- try not to get into any arguments at this time, if you do resolve it before you go to bed.
You could read a book (paper) or journal about your day to get things off your mind or do some gentle STRETCHES.
Drink a warm cup of herbal tea to help induce relaxation. Great herbs to look out for in blends are chamomile, skullcap and hops.
Essential oils such as lavender are well known to help relax the mind and induce peaceful sleep. Rub a little on your temples, add to a diffuser if you have one or add a couple of drops to a soft cloth and lay it next to your pillow.
We often recommend a good quality magnesium supplement which helps relax your nervous system and aids in better quality sleep. Read our blog on Which Magnesium Supplement Should I Take?
Your body will start to get used to this routine and certain activities will trigger your body to secrete different hormones. This is a bit like the routine parents get their babies, toddlers and children into- eat, wind down, warm bath, read a book… and before you know it they're usually asleep.
Limit naps to 20-30 minutes.
During the early stages of transitioning, you may need a short nap if you're really fighting fatigue during the day. Try not to do this too late in the day and limit it to 30 minutes, you'll wake more refreshed and be able to tackle tasks with better mood and alertness.
Avoid caffeine and smoking
It would be great to cut these out altogether as the caffeine in coffee, tea, green tea, and nasty energy drinks, and nicotine in tobacco smoking are both stimulants. Everyone breaks down caffeine at different rates but try and have your last coffee before 3 pm. Reaching for caffeine to wake you up turns into a vicious cycle of ups and downs.
Avoid Alcohol
Although alcohol has a relaxing effect on the central nervous system and often a little alcohol will trigger snoring at night these are not signs of a good nights rest. Your quality of sleep when you drink alcohol is decreased and snoring also interferes with breathing and quality of sleep.
Get Some Exercise
Find some sort of physical activity you love and try and build it into your routine. A little as 10 minutes a day is great to take some time out for yourself and bust out some stress. Try not to exercise too close to bedtime though.
Sleep in a cold environment
Your body temperature drops slightly just before drifting off to dreamland. Make sure you're warm enough to be comfortable but don't overdo it so you wake up drenched in sweat. Avoid electric blankets and heaters in the room which will just dehydrate you as well.
Reduce Exposure to light
Our exposure to light and darkness helps regulate our circadian rhythm and hormones. Keeping light low close to bedtime is helpful to help the secretion of melatonin. On waking if you're a little groggy try and open the curtains and expose your eyes to natural light. The blue light in the suns rays will breakdown any leftover melatonin taking away its drowsy effects.
I wake up at the same time every night
Waking in the middle of the night can be an indication that your cortisol levels are spiking at inappropriate times. This can often be due to stress from having lots on your mind, a busy schedule and no downtime, or spending lots of time on computer, TV or phone screens. Getting your sleep hygiene right can help get your cortisol levels back into sync.
Interestingly Chinese medicine has a different take on waking at night, especially if it's the same time every night. For example, waking between 1-3 am can indicate a liver imbalance. Now if you go to your doctor and ask them to check your liver because you wake up at 3 am every night, they may look at you blankly. Testing probably won't reveal anything significant in conventional medicine's eyes. If good sleep hygiene hasn't worked for you after 2-3 weeks and you wake at the same time every night you may want to visit your local Traditional Chinese Medicine (TCM) acupuncturist who will be able to diagnose any organ and energetic imbalances you may have. For more information on the Chinese organ clock have a look at Forever Conscious.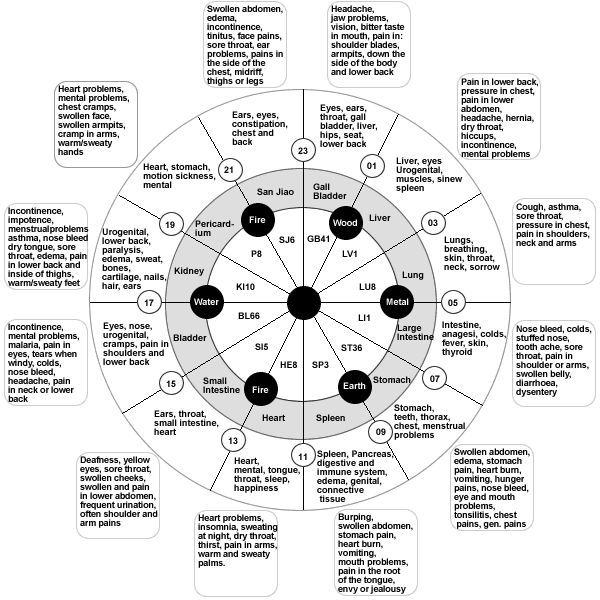 What to do if I wake up in the middle of the night
Avoid looking at the clock to see what time it is. This can often just focus your attention on how long you've been awake rather than getting back to sleep.
Don't get up to read, watch TV or play on your phone. Again blue light will breakdown melatonin levels leaving you with more of a tendency to stay awake or not be able to have good quality sleep when you do fall asleep.
Instead I suggest you focus on your breath and the sensation of your breath flowing in and out of your nostrils. If you wake with lots on your mind this is like a form of meditation known as Ana Pana. This is a technique taught in the early stages of Vipassana Meditation. If you find your mind drifting back to work, an argument or something on your mind gently bring your focus back to your breath.
Another breathing technique developed by US sleep expert Dr Andrew Weil is known as the '4-7-8' breathing technique. Weil claims that it works by calming the mind and relaxing the muscles helping to induce sleep.
Signs that your sleep-wake cycle is in sync
You're ready for bed and sleep at a regular time each night – usually around 9 pm.
You wake feeling relaxed and refreshed, perhaps waking naturally without the need for an alarm clock
Regular bowel motions (usually in the morning)
Flow to your day
Ability to deal with stress
Good moods
Emotional stability- less snappiness, crying at the drop of a hat, and impatience.
Improved learning capacity
Increased productivity and efficiency
Improved memory
Better immunity and ability to fight viruses and infection
Better healing capacity for minor knocks and strains
Improved libido and regular menstrual cycle in women
What other remedies may help with sleep?
Anything that helps to relax the nervous system and reduce stress and anxiety will usually help you fall asleep. If sleep hygiene and simple breathing technique don't work for you consider:
Consider getting some physical therapy like Osteopathy or Holistic Chiropractic to resolve any injuries or tight muscles
A massage can be great to deal with stress and tension
A good quality magnesium supplement can help people relax by calming the nervous system and reducing muscle tension. In addition, it helps those who suffer night-time cramps. Look for a high-quality magnesium that is easily absorbed (you'll get diarrhoea if it's not absorbed well). We recommend magnesium citrate or bisglycinate forms. Dose: 400-600 mg 1 hour before bed. Read our post on Which Magnesium Should I Take? for more information.
Herbal tinctures can be very effective in helping you get to sleep and stay asleep. If you find that over the counter remedies don't cut it get in touch with a qualified Naturopath or Herbalist who can prescribe a blend of different herbs. Some of our favourites are zizyphus, skull cap and magnolia.
Traditional Chinese Medicine can diagnose energetic and organ balances. They have some great acupuncture points to ease stress, anxiety and induce a sense of calm.
Seeing your GP to get a prescription for melatonin. Yes, this sleep hormone is available in a tablet. This can help induce sleep quicker and encourage the body into a better natural rhythm. Melatonin can be taken to help you adjust better to timezone changes and jet lag.
Hypnotherapy and cognitive behavioural therapy (CBT). Hypnotherapy can help rewire the brain and habits. CBT helps you to understand and counter negative thoughts and misconceptions that keep you awake.
Sweet dreams ZZzzzz…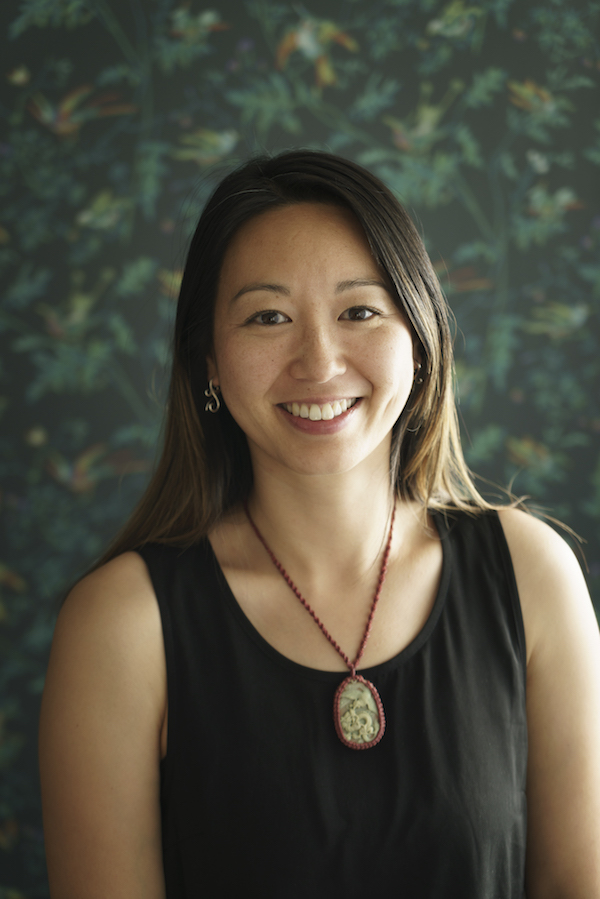 Osteopath, Herbalist, Western Acupuncturist & Psychosomatic Therapist.
Jin is an intuitive therapist with 12 years of clinical experience. Her passion is the mind-body connection and how our physical body is a manifestation of our emotional state. She loves to get to the root of people's issues by delving deeper.
Jin's areas of special interest are frozen shoulder, jaw pain, sacro-iliac joint pain and pregnancy related issues.
Favourite technique: Jin uses a variety of treatment modalities but her favourite for getting results is dry needling and psychosomatic therapy.